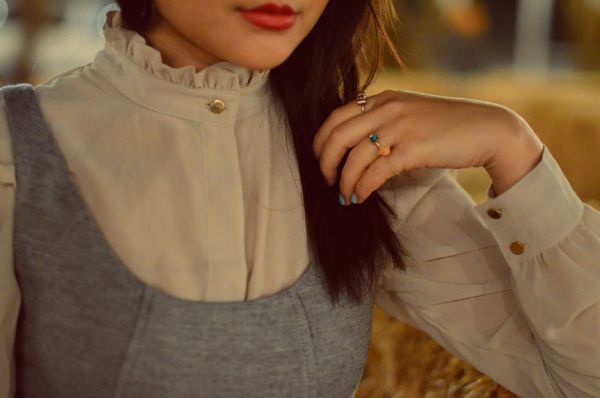 because every witch needs a black cat
dress :: i ♥ ronson dress (
similar
)
shoes :: sam edelman quinn (
similar
)
rings :: variety
My favorite series of books as a kid was 'The Bailey School Kids'. My favorite book out of the series was 'Witches Don't Do Backflips' which makes it my favorite book of childhood. My dad actually picked it out for me; it was the first book I had ever ordered from a Scholastic Book Order who remembers those?
I imagine that this is the outfit The Bailey School Kids witch would wear the night before Halloween, her witch off-duty look: A lighter colored getup that holds its ground to a traditional black garb that shields her green warty dermis. 
Swap the pointy hat for a less obtrusive black bowler and its shopping time pumpkin shopping that is, the only type of shopping witches do. 
Happy Halloween!