Mixing some browns, whites, leather, feather, and Louis Vuitton.
Yes I am here today! I know this is rather late, sorry, I was finishing up a paper on
Hamlet.
Totally not as important as blogging but needed to be done. I had this whole story I wanted to share with you guys but I will have to save it for an earlier time: hopefully tomorrow! As for the outfit, I put on this oversized sweater with my feather shirt dress (last seen 
HERE
) and leather pants to get this interesting bohemian rocker look. How do you think I did? Plus a Louis Vuitton bag is just a classic. 
Thank you for your comments and for the lovely Lily who asked me about the sunglasses, they are designed my Mango. The one in the picture is not in stock but here is the link to check some others out (
Mango.com
)!
Happy Tuesday!
xoox,
Danielle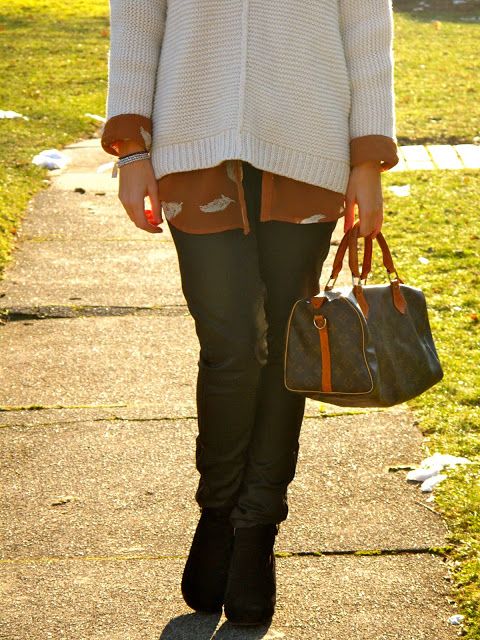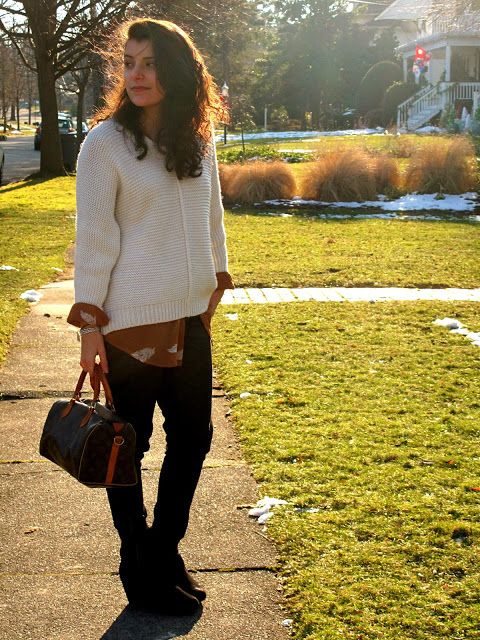 photos by Amanda
|The Outfit|
Pants: ZARA
Shoes: UO
Bag: LOUIS VUITTON
Shirt dress: OLD NAVY
Sweater: sister's
Lipstick: MARK