It is that time of year when retailers are trying to push Spring merchandise and those of us living in colder climates are wondering what they are thinking as we trudge through the snow.
Still there are ways to incorporate a bit of Spring into your Winter wardrobe.
Keep the colour pallet simple so that the Spring item pops. Whether it is a neon sweater or floral pants, let them hint at what is to come. You have to remember if you go all out spring you aren't likely to be actually dressing for the weather and being cold or wet is never fashionable.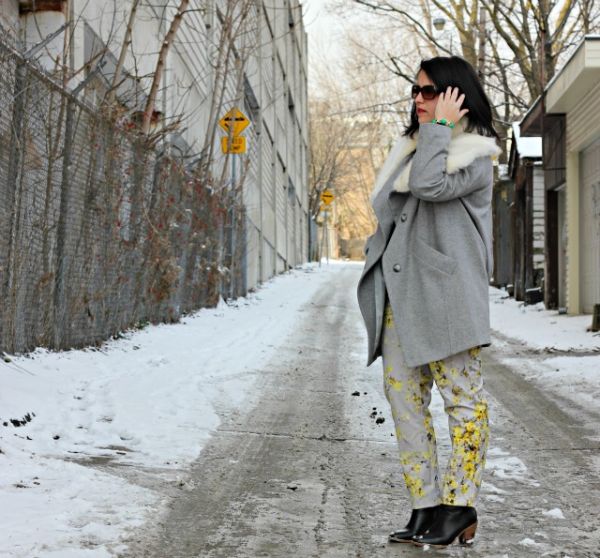 You can find outfit details and more photos on the blog
HERE
.
How are you incorporating Spring clothing into Winter wear?