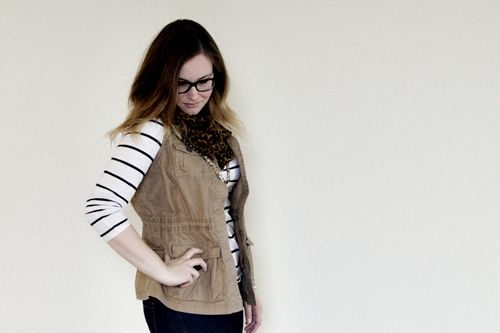 Wow, so yesterday was a little bit of a bummer on the blog content front, wasn't it? I grappled (or thought for a few minutes at least...) with how much I wanted to share on the blog and decided that I love fashion blogs where I get to know the person. It's not about being deep for the sake of it because, let's be honest, this is hardly a blog about World Peace. But it is a blog about me and my life and if I am going to let all my cellulite hang out on the Interwebs then I may as well be honest when I've got a case of the Blues. Or even the
Mean Reds
. 
Anyhow, back to vacuous programming, yay! I am obsessed with stripes. This will be a running theme forever on this blog because I have always loved stripes and I always will. They're chic, damnit, CHIC! This little Loft top costs me like $20 in the Black Friday sales and its cost per wear is like 50c a pop at this point. Figure that one out. And then wonder how often it as been washed (39 times, people). 

If there is one thing I love more than stripes it is leopard (which is a neutral, in my opinion) and a dash of military. Basically, this outfit had three of my favourite things going on and I liked it.


Stripe Tee - Loft | Beige Vest - Old Navy | Scarf - eBay
Jeans - F21 | Loafers - K-Mart AU | Jewelry - F21, J Crew
Do you like when bloggers share their personal lives as well as their excellent (and not-so-excellent) sartorial choices?