I was lucky enough to get to attend the soft opening for the amazing Kitchen No. 324
Above was my breakfast on Wednesday: Pastrami w/pouched eggs and potatoes. I also enjoyed a vanilla latte & red beets & apple juice!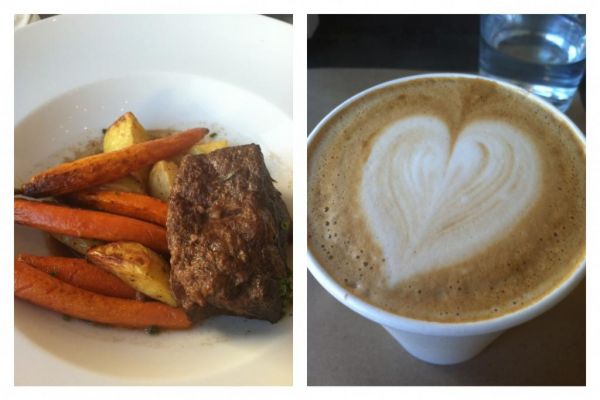 For lunch on Thursday I had a wonderful meal made up of braised short ribs with veggies & of course another latte!

If you live or are planning on visiting OKC, you must take the time and eat at Kitchen No. 324, I promise you will have a delicious meal & a wonderful cup of coffee! 
On Thursday I also got to enjoy a few hours of fun with my co workers.
For our holiday party we decided to go zip lining & rock wall climbing.
Both were a lot of fun...honestly I am afraid of heights and I actually really enjoyed myself. Proud of myself actually!