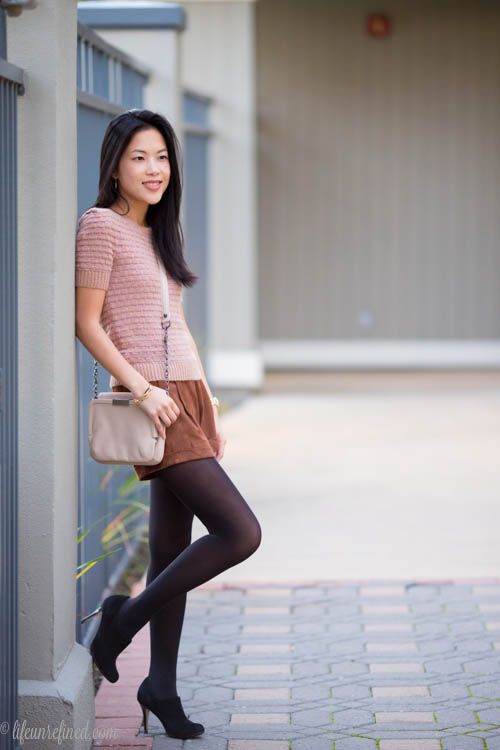 When the shorts-in-winter trend first gained popularity a few years back, I was reluctant to jump on the bandwagon (I'm usually a late adopter to things). Even though we don't have snow here in Northern California, the weather can fluctuate up to 20 degrees a day and I can't stand being cold. Plus the concept  just didn't look right to me. Skirts with tights? Of course. Shorts with tights? Not so much.
But as the trend continued strong, more and more designers came up with shorts in thicker fabrics and rich, jewel-tone colors. Shorts in brocade, jacquard, velvet. I ended up falling for the look and finally took a risk with this pair of shorts. My favorite material recently has been suede. Not only is it durable, but I love how touchably soft it is. Plus even when it is cold outside the fabric is warm to the touch.
What do you think of shorts with tights? Have you embraced it yet?
Shorts: Sanctuary | Top: Frenchi | Shoes: Cole Haan | Bag: Leifsdotter
Photography by Brian M Lee