Here you have my new velvet skater skirt in burgundy colour! I mixed with with studs, casual sweater and high heels for a funny look!
I like to wear velvet trend in small doses, like here. Do you like it?
Hoy os enseño mi nueva falda de terciopelo en color burdeos. La mezclé con el jersey jaspeado que ya habéis visto alguna vez por el blog, así como el resto de piezas; lo único nuevo es la faldita, tipo patinadora, definición que me hace gracia porque, como ya os he comentado alguna vez, hice patinaje sobre hielo durante 10 años...
Me gusta usar la tendencia del terciopelo en pequeñas dosis, como en este look, pero creo que no me vería para nada abusando de ella...
¿WANNA GO TO
NEW YORK FASHION WEEK WITH ME
?
2-
VOTE MY LOOK( photo below )
(And thank you so much to all who already voted me!)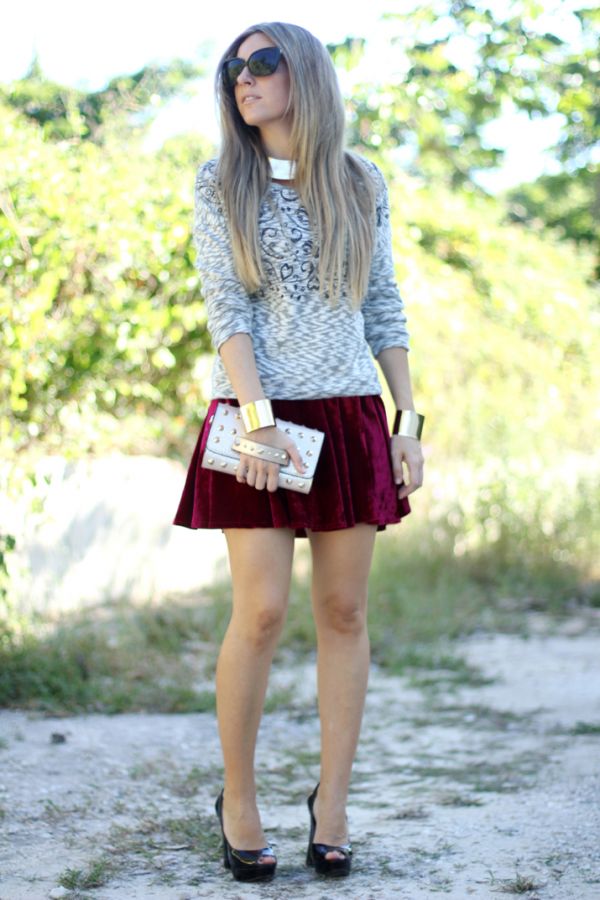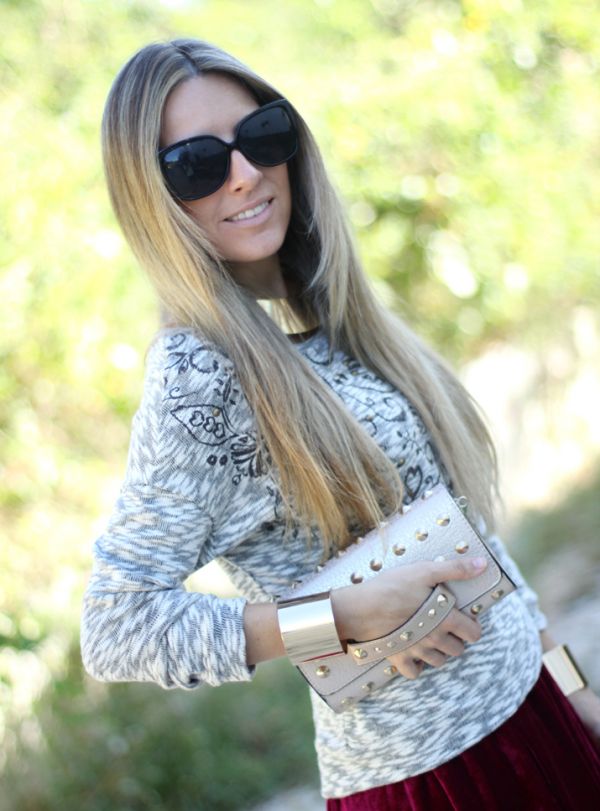 Skirt /
Falda (gifted)
:
Romwe
Clutch / Cartera: Berhska
Golden cuffs / Brazaletes: H&M (old)
Necklace / Collar: Bershka
Sunglasses / Gafas de sol: Primark