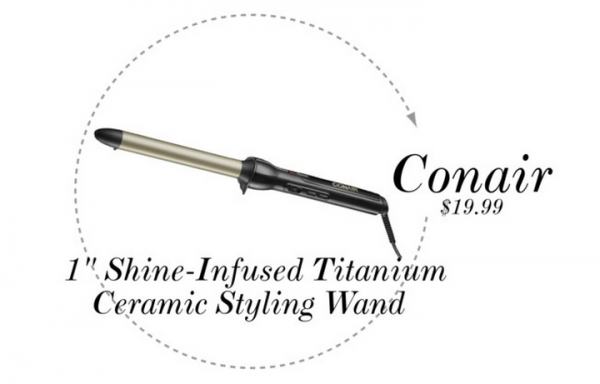 Ladies and (maybe some) gentleman, I'd like you to meet my new best friend - the
Conair 1" Shine-Infused Titanium Ceramic Styling Wand
. This magic wand is life. The second I held this magical wand I felt like Harry Potter in Ollivander's Wand Shop. It was meant to be!
To those that know me, it's no secret that I am completely challenged when it comes to my hair. The only thing I can confidently do is flat iron it straight. But not any more... I am now a master of the styling wand. No joke, this thing is easier than making a peanut butter & jelly sandwich. All you do is separate your hair into 1" sections, like you would to flat iron your hair. Wrap each 1" section around the wand. Hold it there for 10 seconds. Andvoila! You are now a styling wand master!
I was so proud of myself for that I clearly had to document my victory.
I give the
Conair 1" Shine-Infused Titanium Ceramic Styling Wand
two very enthusiastic thumbs up! When it comes to hair irons & styling products I typically go for the more expensive brands. But let me tell you. This wand is no joke. And for only $19.99... This baby will rock your socks off!
I highlyrecommendit.