My sightseeing in Taiwan was rich in content and tranquil in nature.
Even at the hottest tourist spots such as the Palace, the Memorial Hall or Yangmingshan national park, you have the luxury of taking time to connect your own minds with the vigorous histories your ancestors experienced in the distant, or seemingly not so distant past. Browsing the antiques from ancient dynasties in the National Palace Museum truly made it felt like wandering in a Chinese cultural back garden.
Looking into the details of the city's old architecture and listening to the stories from the Japanese colonial age or those early days post 1949, a strong retro feeling is naturally grown. Like what you would have felt when watching a Taiwanese drama film such as Red Torrents or A City of Sadness, you are connecting with the inner poetic or sentimental side of yourself while being swallowed by the picturesque historical ambiance around the Palace, Zhongxing Guesthouse and Shilin Presidential Residence.
I intended to dress myself in a very comfortable way to accommodate the constant walking (and eating) but did try to retain a stylish element among the layers. The studded blue woolen coat and a classic black leather jacket really helped to make sure I exist warmly outdoors while changing dresses and skirts under it. Besides, my discovery of this bright yellow satchel / clutch from a Taipei boutique shop was instrumental at making the climbing, running and stretching possible throughout the entire trip. The pair of suede flats became my new love because they have the vintage look that I value and serve as a great substitute for the ballet flats that I wear forever when looking for a comfortable choice.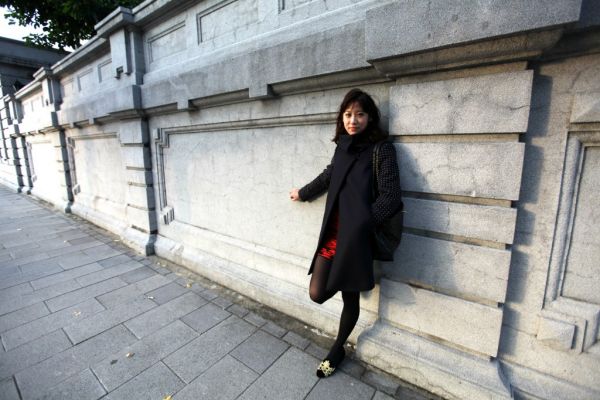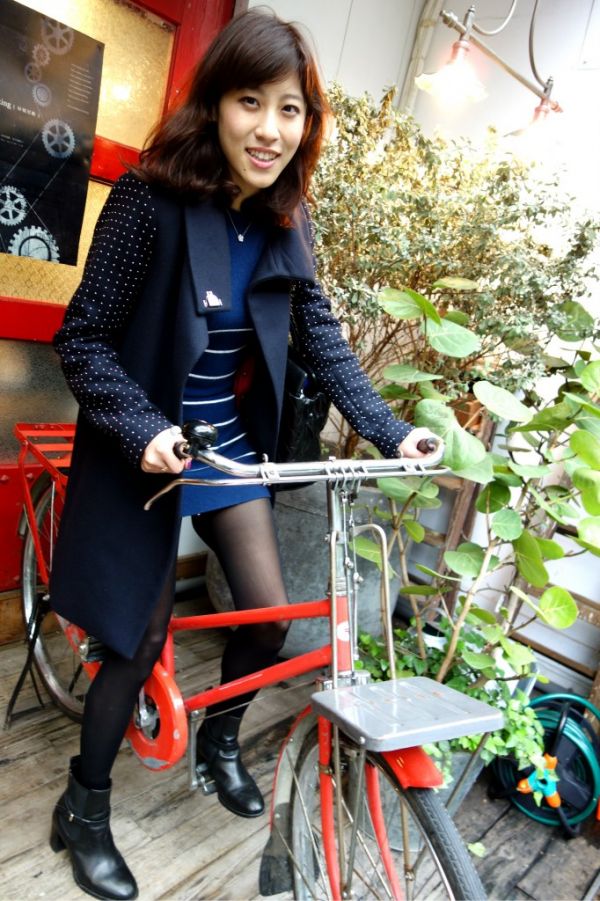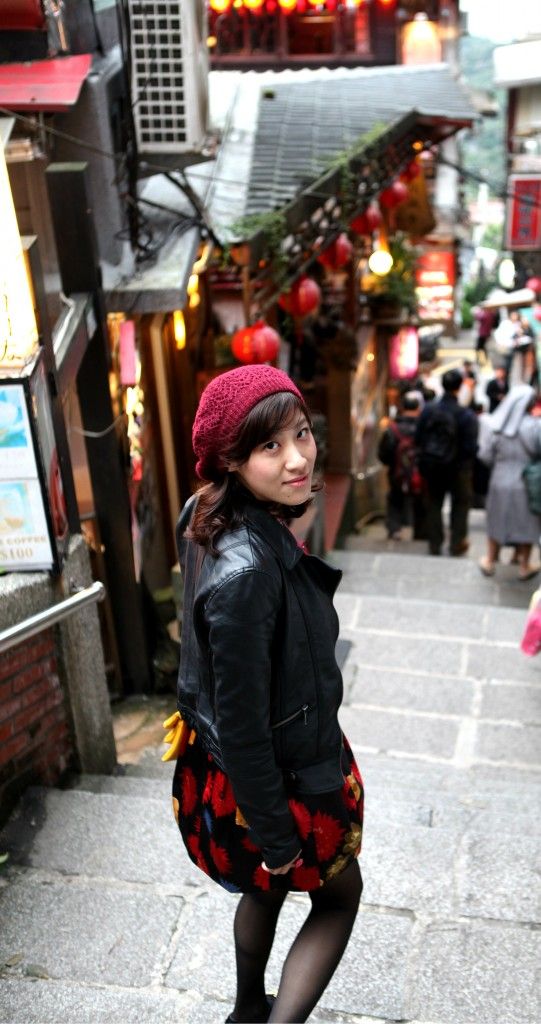 #Lucky