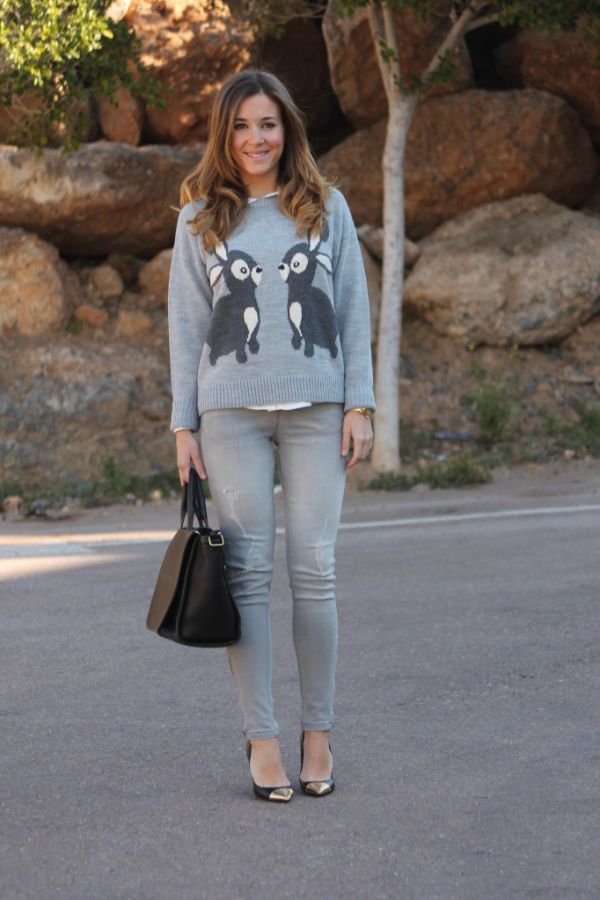 Para comenzar este lunes, aquí tenéis un look básico. Estoy llevando un bonito jersey con unos jeans de color gris. Este jersey ya lo habéis visto vía Instagram (@reb_tami). El look de hoy es muy básico pero perfecto para nuestro día a día. Espero que os guste! 
Muchísimas gracias por vuestros bonitos comentarios! Un besazo enorme


To star this monday, here you have one of my basics looks. I´m wearing a nice sweater with skinny jeans.  If you already follow me on Instagram (@reb_tami), you've probably already seen this sweater. This outfit is pretty basic but perfect for a casual day out. Hope you like it!
Thank you so much for your comment! A big kiss
Sweater/jersey: oysho (aw 12/13) (sales)
Shirt/camisa: nowistyle (aw 12/13)
Skinny jeans: zara (aw 12/13) 
Bag/bolso: zara (aw 12/13) 
Cap toe: mango (aw 12/13) 
Swatch/relój: tommy hilfiger