California Necklace c/o Maya Brenner Designs | Northwest Comforts Blazer c/o Sugarlips Apparel | Forever 21 Denim Top and Brown Suedette Belt | Neon Orange Skinny Jeans c/o YMI Jeans | BCBGMaxazria Milano Andrea Satchel | BCBGeneration Joesana Boots | You Had Me At Hello Leather Bracelet c/o Hauskrft | Glint & Gleam Spike Bracelet c/o ShopLately | KW Rush Mirrored Aviators
Merry Christmas Eve, everyone!!
This entire outfit feels very LA to me so it felt right finishing off the look with this adorable Maya Brenner California Necklace. My denim shirt with bright neon jeans for a fresh feel in Winter with this soft comfy Sugarlips jacket made of a cozy sweater material – so very Cali laid back
plus mirrored aviators? Yes!
By the way, I have to thank my blogger bestie, Sheryl, for pushing me to wear colored and printed jeans. I was terrified of the thought at first but lately, I'm loving it! Pants in bright colors and fun prints – I'm all in!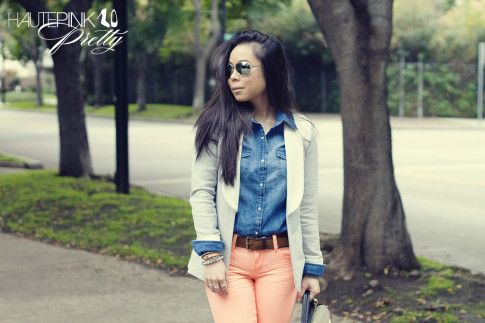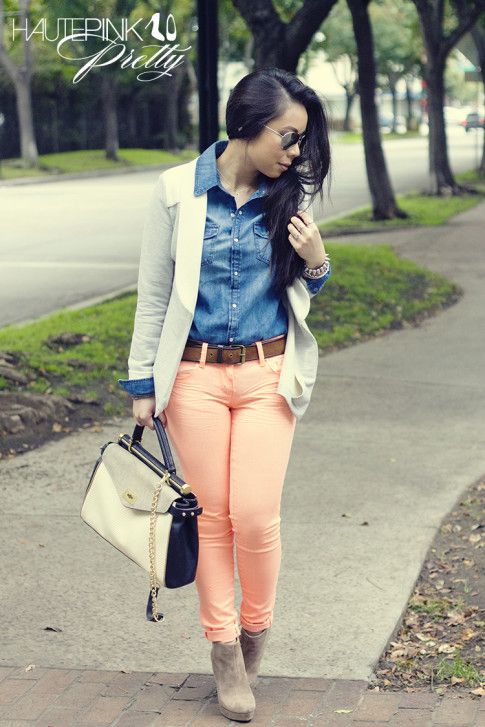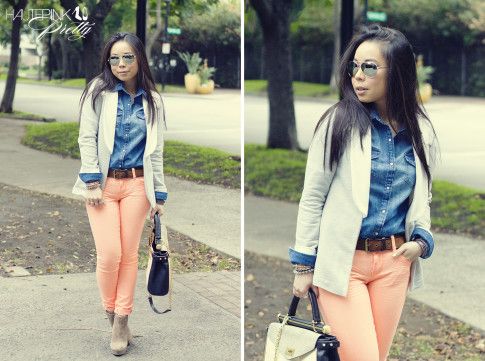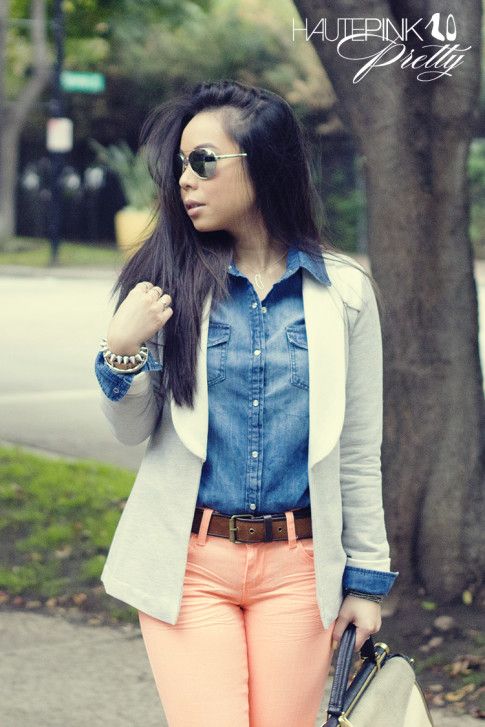 Wishing you all a very merry Christmas! I may or may not post tomorrow – still trying to figure out my schedule and finish up gift wrapping lol. Thank you all so much for stopping by my blog, hope you enjoyed this bright post!
Xox,
An
Bloglovin' | Instagram | Twitter | Facebook