One of the benefits of living in Los Angeles, is the amazing art painted through the city.
Naturally, this beauty is nestled in the Arts District of LA, one of my favorite
places to sip and grub.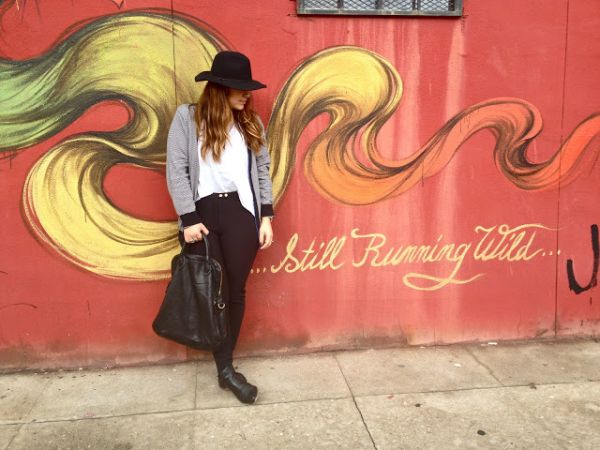 Rummaging through my closet, I rekindled my flame with this structured fedora.  It fits so well and can be paired with almost any outfit.  My cardi is Blake's, this tee was my daddy's but I DIY'd, and these leggins are from H&M.
Where are your favorite spots in the city?
Ciao, 
Ash & Blake