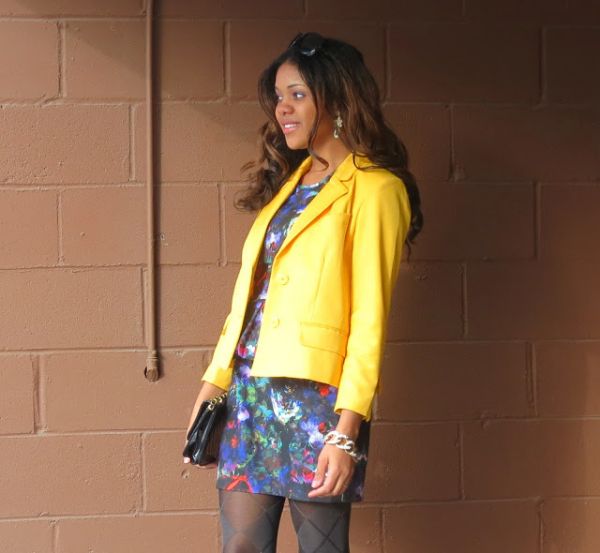 Outfit details: Blazer: Cliche Store| Dress: H&M| Shoes: INC Concepts| Sunnies: Rayban|Clutch:TJMaxx| Jewels: TJMaxx
Nothing says I'm ready for Spring like florals and bright yellow! This blazer is just THAT bright! I scored it a few weeks ago atCliche and wanted to pair it with the perfect dress or skirt and what better than florals and brights for spring time fever? You see, I get to work at 5:30 in the morning. I do have to admit, dressing up at 5 am feels somewhat unnatural to me, as I'm usually in the mood to wear sweats and call it a day. With the gloomy muddy snowy weather we've been having, adding a pop of color to my ensemble really brightens my day. Makes me feel extra happy. I long for the days where I dare wear a skirt or dress sans tights without freezing my ass off.
Are you like me, waiting for Spring or are you loving winter?
Thanks so much for reading.