Living in Florida, this is the only way I'll get a white Christmas without traveling. Putting the snow on my nails! I made this snowflake inspired design that is very easy to do. All you need are the right colors, a small paint brush, and a (semi) steady hand.
Julep Vanessa, Sally Hansen White On, Pure Ice Splash
I wanted the light blue to really pop for my base coat, so I painted white underneath it first.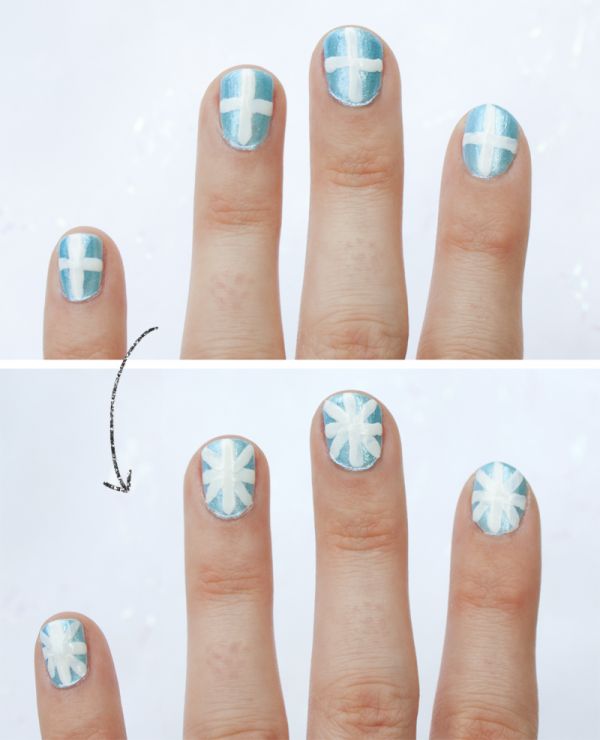 To make the snowflake design, I painted a white cross on all the nails. Then I went back and made diagonal lines cutting through the cross. When it was fully dry, I gave them glitter top coat.
And that's it! Simple, right?