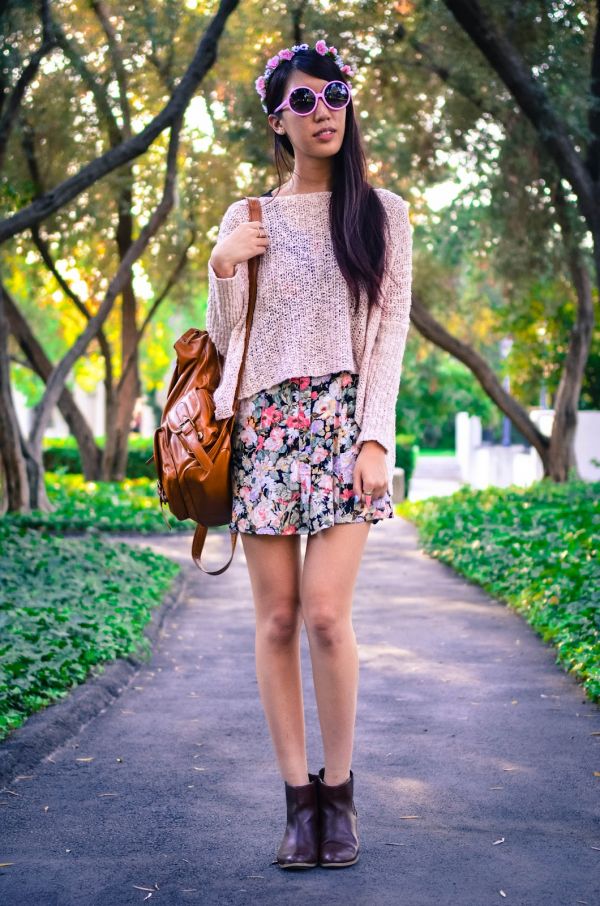 The candy-colored rims of these pancake shades from
Zooshoo
 really appealed to me, especially since I obviously adore pastels. As for the largeness and roundness (I know, I look insect-like), what can I say, I love it.
I love how blogging provides for a release from the three papers that I had to turn in this first-half of the week! Despite being flooded with papers, I'm so glad to have this blog to look forward to - honestly, you lovely readers really do keep me motivated! 
I'm also happy to say that I'm the fashion-columnist and photographer for my college newspaper. If you ever want to see any of my articles - I mostly address prevalent issues that exist within the fashion world and blogosphere rather than just give recaps of fashion week - just comment below. Do you want to see photos of how I've been decorating my dorm? Do tell me!