Happy Wednesday!

The work week is almost over and the weekend is just around the corner so get happy people! Plus it's Superbowl Weekend!!! Do any of you have any plans for the big game? Although my dear Patriots are not competing this year I will still be watching especially since I've heard so much about Beyonce's halftime show performance -- football fan or not the Superbowl usually has something for everyone.

Yesterday was crazy beautiful in Florida. I hope those of you that live here had the chance to be outside a little bitbecauseit was absolutely breathtaking -- I mean gorgeously beautiful at a warm 68 degrees and a slight cool breeze from the St. John's River. I just had to get out there and get some sun! So my brother and I decided to go to the Cummer Art Museum & Gardens on Riverside Avenue. On Tuesdays admission is free from 4-9pmso take advantage! They have a great new exhibit by local Jacksonville artist & environmentalist Jim Draper calledFeast of Flowers(showing through April 17, 2013).Doesn't the name alone just make you think of springtime when every living thing is in full bloom and beauty. It sure felt like spring when we entered the pristine gardens. Vibrant greens and bold pinks encircled us as we walked around the grounds -- the tall willowy trees, the charming benches and statues give it aSecret Gardenfeel. I apologize now for all of the pictures -- I get a little carried away when I'm surrounded by prettiness.

Top :: JCP
Scarf/Leggings/Purse :: F21
Shoes :: Shoe Dazzle (on sale now!)




Doesn't this little guy remind you ofDr. Who and the Weeping Angels ...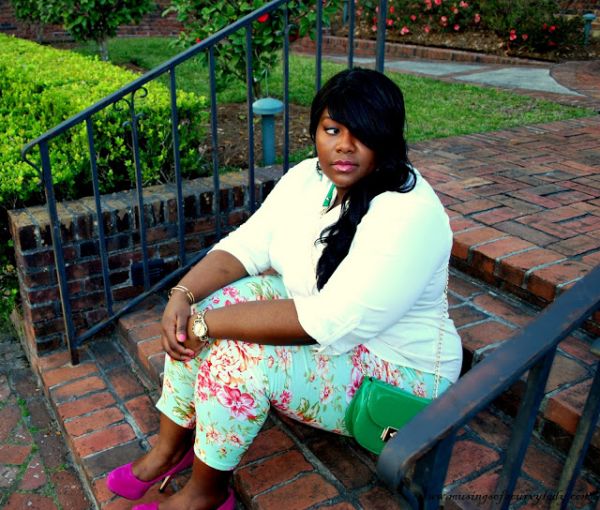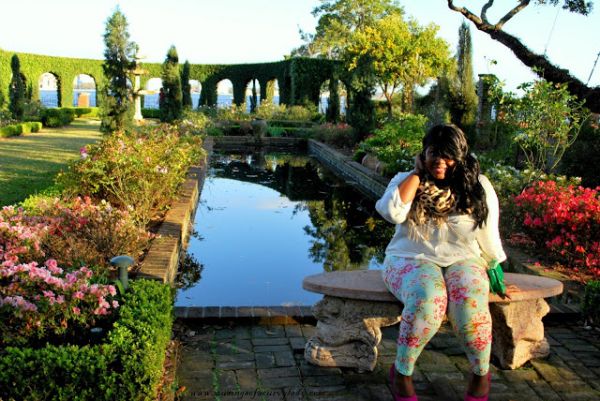 Take a little time to stop and enjoy some art and smell the roses.
Thanks for reading and as always stay lovely.
xx