Well, it's officially the last day of summer and I am certainly excited that it is finally here. This morning Scott and I celebrated with our last summer hoorah, making peach pancakes for breakfast! We also went on a long walk around Tempe Town Lake where the temperature proved to us that although it's almost fall, the weather won't be partaking in celebrating for awhile. I'm not going to let this get me down though and have been thinking about pulling out my favorite boots for a weekend around town (thanks to Mandy for the inspiration last night, she was rocking a fall look that I loved!).


We had a rather warm evening last night and this sweet vintage skirt from
Water Lily Thrift
was just perfect for the weather and all of the running around we did. To be honest, I find that most vintage doesn't fit me quite right (or at least the vintage I've found, loved, and tried on!), but this skirt fits like a dream! It hits my waist at the perfect spot, and falls to a comfortable length. I have to say that I'm pretty smitten with it and will be wearing it through the fall season. I'm also obsessed with the burgundy color, and the pretty floral detail!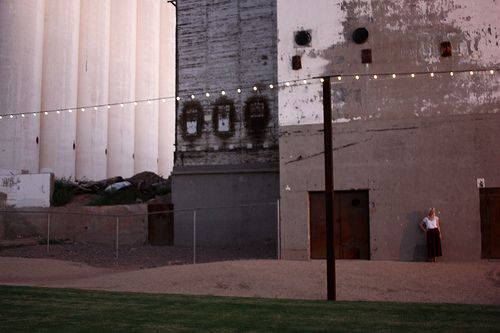 Outfit details:
Top: Madewell
Vintage skirt: c/o Water Lily Thrift
Sandals: Saltwater Sandals
Bracelets: Pandora + vintage mix
Ring: Vintage

Today I'm catching up on emails, doing some school work, and have a family function to attend this evening. This weekend I can't wait to spend some more time with my sweet pup, Scout, and also work on figuring out this new Blogger design a little better (I waited until the last minute to change over to the new system and so far I'm not loving it!).

How are you celebrating the last day of summer?
-Chelsea xo