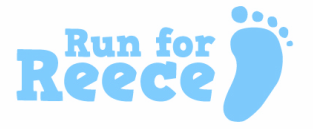 I want to take a break from talking about frivolous things like fashion to tell you about something (someone!) very important to me.

In November 2009, after searching for months and feeling that my career would never begin, I was hired as a proofreader for a publishing and marketing company in Chattanooga. I had no idea what to expect, but just a few hours into my first day, I knew my then supervisor, Shannon, and I would get along well.

I came to know and admire Shannon as a supervisor, mentor and great friend. She has always been there to give me professional advice or catch up on an episode of Glee during lunch. I was so excited to hear that she and her husband Matt were expecting a baby and already knew they would be wonderful and completely selfless parents.

On March 2 of this year, Reece was born, and shortly after, he was diagnosed with a congenital heart defect called Tetralogy of Fallot with severe pulmonary atresia. In less than a year, Reece has undergone three heart catheterizations, a coronary balloon angioplasty, and one heart surgery—and another heart surgery to happen around Christmas. He is such a strong little boy, always so happy and smiling.

To support Reece, Shannon and Matt, the community is hosting the Run for Reece: a 5K fun run and walk to help the Bova family with medical expenses. Run for Reece is taking place this Sunday (November 18) in Chattanooga. It makes me so sad that I am unable to attend in person, but I will be supporting the Bova family in spirit from New York!

If you're in the Chattanooga area, I would love for you to register for this race and support the cause. You don't even have to run if you're not a runner—walking is encouraged as well! The race will also feature some great giveaways from sponsors, a silent auction, t-shirts and goodie bags.

If you cannot attend but have been touched by Reece's story, Run for Reece is also accepting donations at this link.


...and the winner of the Epiphany Chocolates giveaway is...



Diana! We'll be in touch!