I know it's been awhile and things have been crazy busy. Sorry for the hiatus. Between being a bridesmaid in my friend's Disney wedding, trying to get back into the swing of things at work and to top it all off getting sick again didn't help and has made December quite the juggling act. December has come and (almost) gone right before my eyes. Although I am sad seeing time fly by me I am excited for the upcoming year and the trips I have planned, one of them is going back home to Boston.
Today the weather in Jacksonville felt more like Boston. It was cool and crisp and so refreshing to breath in that ocean air. Although we are technically still in the winter season I can't help but wear spring time floral. It's girly, sweet and classy and florals can be transitional pieces with a little creative thinking. I paired my floral ankle pants with a faux leather biker jacket and a sheer polka dot sleeveless top. I love the juxtaposition the jacket creates. A leather jacket is historically symbolic for rebellion and toughness ( i.e. Marlon Brando inWild One or James Dean inRebel Without a Cause) but paired with florals it somehow lightens the dark look with airyfemininity.
Leather Jacket :: Ashley Stewart (similar here)
Top :: Ross (similar here)
Floral pants ::Simply Be
Shoes :: ALDO
Clutch :: ASOS
Belt :: NYC & Co.
Floral headband :: F21 (old)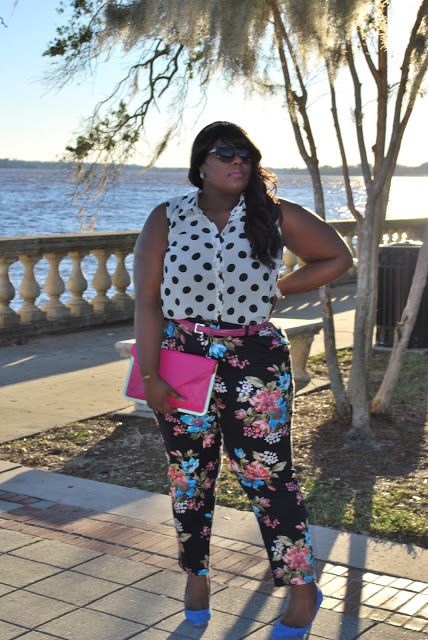 Marlon Brando's bad boy leather inThe Wild One
The one and onlyRebel Without a Cause, James Dean
Thanks for reading <3
Stay lovely,
xx