So I totally lied to you guys. I did buy something – and literally the day the non- Monthly Edit went live. OPPS! In my defense, this sweatshirt was only $8.47 and being that it was part of the Peter Pilotto for Target collection (which I totally resisted shopping even though I wanted everything) I knew I could make an exception with my shopping freeze. I know it's a sweatshirt and I live in SoCal, but its super cute, comfortable and it does get 'chilly' here sometimes! To justify my purchase, I've worn the sweatshirt twice in the past week (three times if you count that I wore it to bed one night). How did I wear it? I'll show you. I created two different looks, one which is more casual (for running errands etc) and the other is a dressier outfit for date night or girls night out!
Which one is your fav?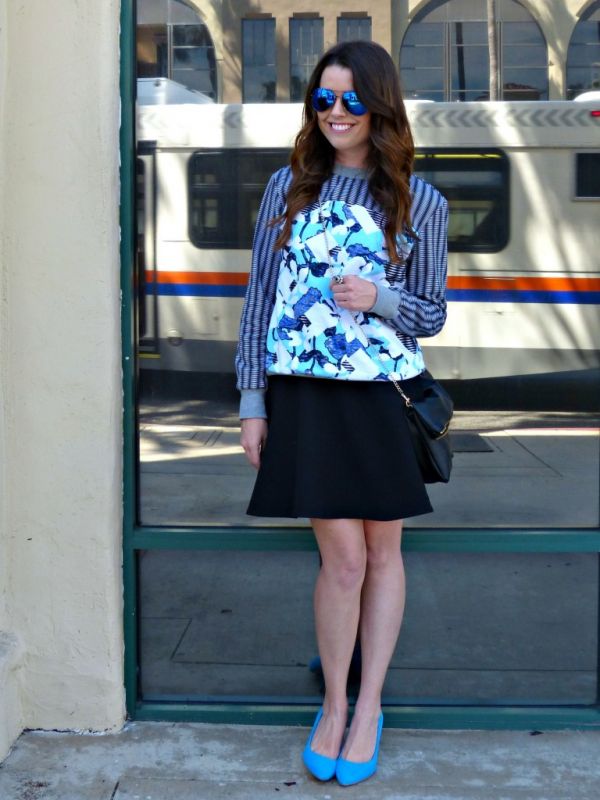 Outfit One// Button Down: Old Navy // Sweatshirt: Peter Pilotto for Target // Shorts: Calvin Klein // Shoes: Converse // Bag: Zara // Watch: ℅ Timex
Outfit Two// Sweatshirt: Peter Pilotto for Target // Dress worn as a skirt: H&M // Shoes: H&M // Bag: H&M // Earrings: Forever 21 // Sunglasses: Amazon.com // Ring: totally can't remember

I hope you have a great day – thanks for stopping by!