Why hello there my fashionistas, it feels so long overdue for this outfit post. I wore this outfit to work today and I absolutely loved it. Of course, I love peplum, so I felt really chic. Not to talk your ears off, on to the outfit, hope you enjoy this look!!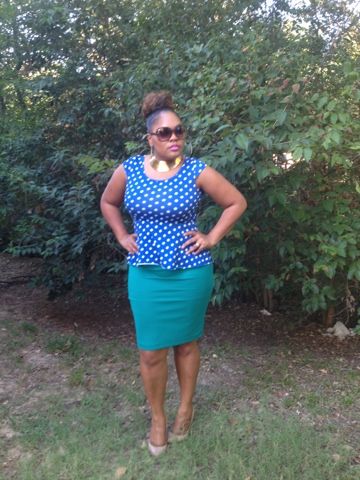 Caught off guard as usual ;-)
What I'm wearing:
Top: Target
Skirt: Target
Sunglasses: Target
Necklace: Forever 21
Earrings: Wal-Mart
Shoes: Steve Madden "Intrude"
Muah,
~Pammie~