I hope you enjoy the literal "pop" of color in this photo. I. Thoroughly. Do. 
It took me about 20 minutes to color in my shirt but I thought it came out pretty cool. I really wanted to show you a different photo than usual and this neon pink was perfect to bring out from the rest of the black and white coloring. Or dare I say lack of coloring. haha.
Okay, back to business, I wore this yesterday for Valentine's Day. And my theme or idea was: "I am wild for you"-get it with the cheetah sweater and pink shirt . . . well I tried. Then I added my sister's harem pants, a beanie and black pumps to prevent the outfit from being to frumpy. Of course lipstick was a must. 
How was your V-Day? Over the weekend I shall be working on a new DIY/how-to. Stay tuned! I also will be working on a review of NYFW's trends from my favorite shows. Busy, Busy, Busy.
Have a Fabulous Weekend!
xoox,
Danielle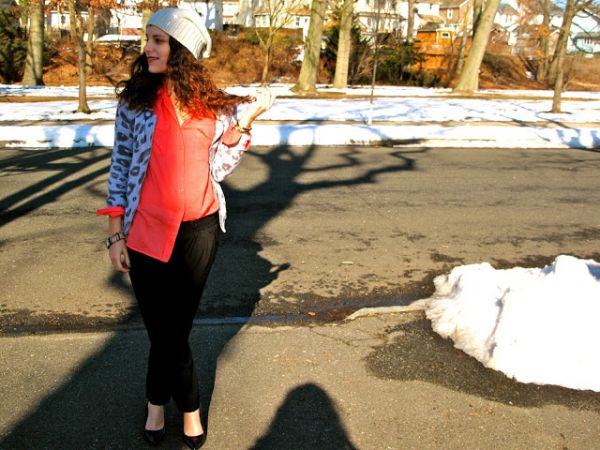 photos by Amanda
|The Outfit|
Bracelets: COLDWATER CREEK, DILARU, ONCE UPON A SKIRT
Lipstick:
REVLON
chubby stick 
(here)
|Thank you for reading!|