I love remixing my wardrobe. The detailing on the quilted leather jacket and cut makes it unique. Pairing neutrals with colored jeans are an easy way to play with trends!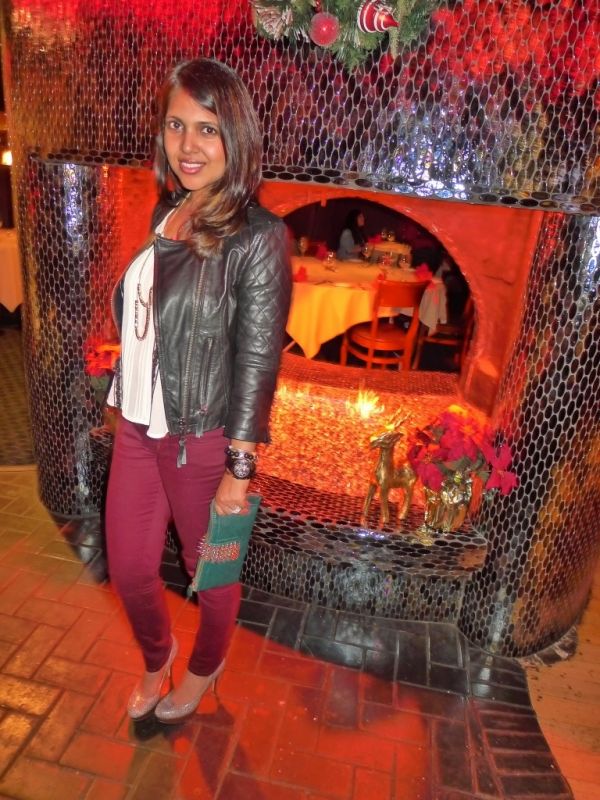 Quilted Leather Jacket: Asos, Fall'11, $211, sold out
Lace Top: Lush via Nordstrom, Fall'12, sold out
Wine Colored Jeans: The Limited, Fall'12, sale $35
Snake skin Pumps: Nine West, Fall'11, sold out
Buddha Bracelet: vintage $18
Amitron Watch: gifted from Hubs
Forest Green Spiked Clutch: boutique fair $40
Gold Necklaces: The Limited, Fall'12, sale $18
What is your favorite way to wear colored jeans? Got a look you want to share?
Questions about how to rock a trend? Email me at mystylebites@gmail.com
Until next time!
Xoxo