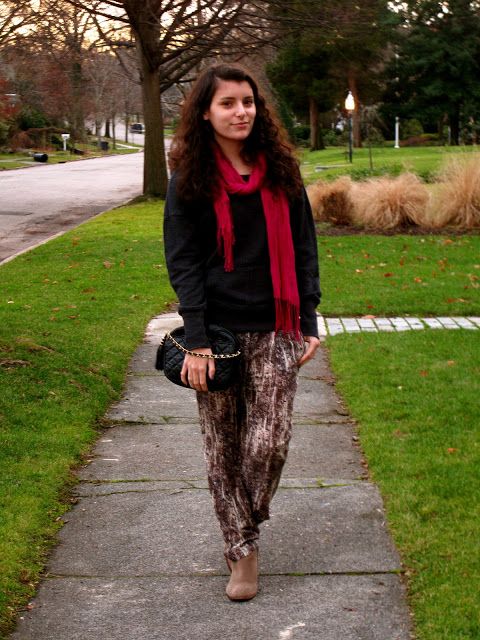 Merry Christmas Eve!
I hope you all have a great Christmas Eve and if I do not get a chance to post tomorrow I hope you and your loved ones have an amazing Christmas day! Hopefully Santa treats you well!! 
I leave you with a simple, but christmas spirited outfit with sequin pants and a quilted vintage bag. 'nuff  said. Thank you for your constant support!
xoox,
Danielle
photos by Amanda
Pants: ZARA
Boots: SAM EDELMAN
Bag: vintage
Scarf: MOSSIMO
Shirt: sister's
Bracelets: EXPRESS, GAP, DiLaRu