Central Park is undoubtedly one my of favorite spots in all of NYC. The air is just different there than anywhere else in the city. Sure, a lot of it is probably all the hot dog vendors, but it's not even like I completely hate it, to be honest. There's just so much to explore in Central Park, and for a person like me that's honestly a little bit scared (read: intimidated) of any part of NYC that isn't laid out in a grid, it can turn out to be quite surprisingly refreshing.

Seriously, where else can you see trees and skyline combine so beautifully? Totally geekin' out.


Not bald, I swear.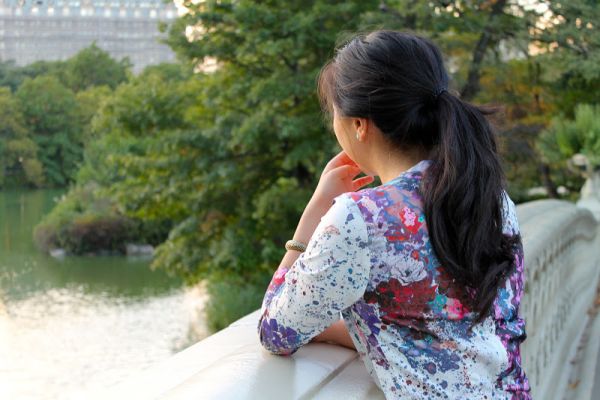 Senior portrait style...sorry, I had to.
Also, can we just take half a hot second to acknowledge how flawless the Lana Del Rey X H&M campaign is? Sleepy Del Rey is literally perfect in everything, I can't.

Peplum top: H&M, Skirt: H&M, Booties: H&M, Socks: Uniqlo, Skull ring: Street Vendor, Claw cuff: eBay
photos: Claudia Arisso