I've been fan of Kensie for awhile now! For those of you who don't know about Kensie, its an amazing clothing brand that brings runway fashion mainstream and more accessible – and might I add, their stuff is SUPER cute! Right now I'm totally digging these overalls! Like I mentioned last week, I'm loving the return of the 90s and you know I was all about the overalls back in the day. While these overalls would be so fun dressed up for a music festival or paired with some converse sneakers, I decided to switch things up and go for a more girly-glam look! I chose a plain white tank, then added a mint tweed jacket (a $20 score from H&M), some gold heels and a vintage bag and scarf for some flare. To top off the look, I added a little sparkle with one of my current favorite statement necklaces!
Now for the BEST part of this post! I'm teaming up with Kensie to do a GIVEAWAY where the winner will get to CHOOSE a piece they want from Kensie! That's. right. So make sure to scroll down to the bottom of this post to enter this fab giveaway! The winner will be announced next Tuesday afternoon (4/29)…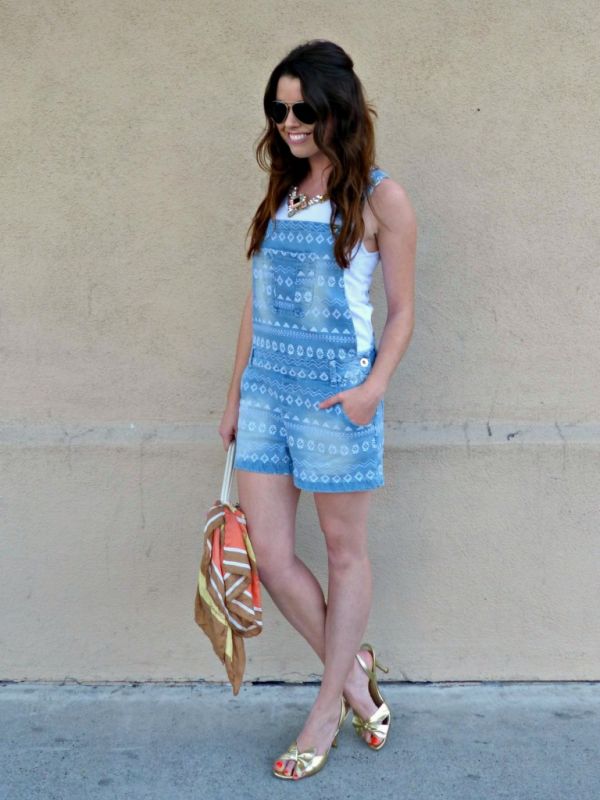 Overalls: ℅ Kensie // Tank: American Apparel // Jacket: H&M // Shoes: unknown // Bag & scarf: Vintage // Necklace: Zarah Grace Boutique // Rings: Asos // Sunglasses: Urban Outfitters
GIVEAWAY: Enter To Win – It's EASY
**Note you must be a resident of the United States or Canada to win
Thank you so much for reading and following along – don't forget to enter to win!