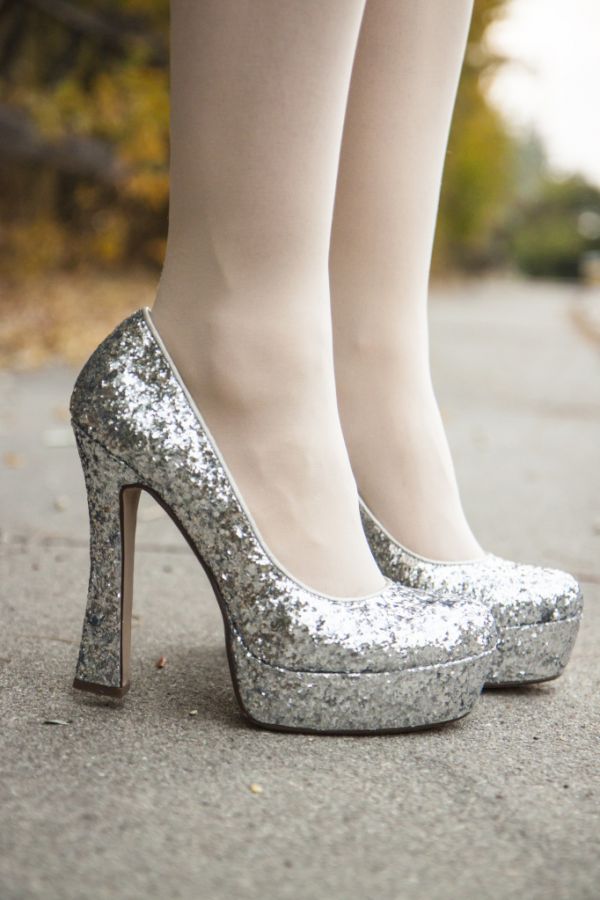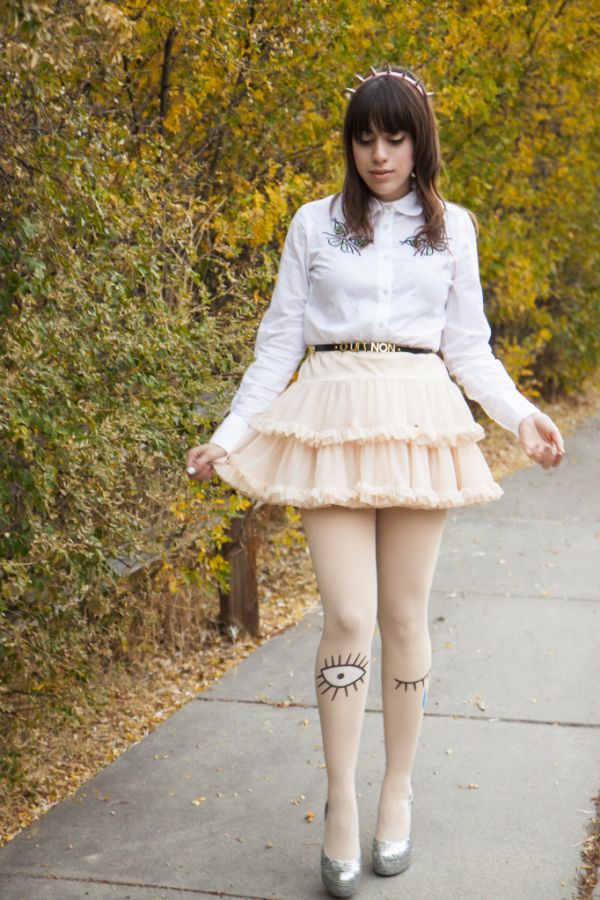 spiked headband c/o Storets
cat face button up from ASOS
sparkle heels c/o My Hot Shoes
petticoat from American Apparel
deer ring c/o Shop RMS
eye tights from eBay

I never realize how eccentric I actually look until someone brings it to my attention. I honestly have no concept of socially acceptable dress code anymore, so I'll pretty much wear this to go grocery shopping or to go to class. I'm usually made aware of my gaudiness by someone (usually a friend or family member) jokingly stating that I look like either A: a crazy cat lady or B: just plain crazy. Both of which are fine by me! I'm not expecting my style to grow up any time soon, so for now I'll stick with my petticoats, glitter and cat themed items.