So, you know what really annoys me?

It's this little things girls tend to say. Ahem, "I just get along with guys better than girls."

I think Beyonce said it the best, "Women who don't have female friends scare me."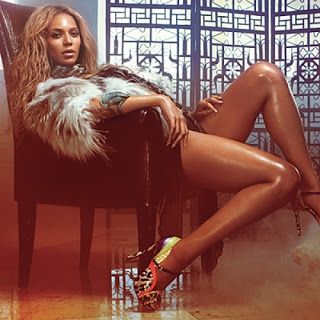 "Women who don't have female friends scare me."

I know anyone reading this blog can imagine that one girl who literally only hangs out with the guys, gives you the stink face at the bar, has big, bouncy hair full of secrets, and acts fake to your face and then trashes you (to her "guy friends") behind your back.

Yuck.

Girl's who do not have any girl friends are scary mostly because they can't relate to other women. They pretend like they care about your life, but while you're talking they are thinking about what they're going to say instead of listening to you. They are the reason for most drama in other females lives and should be considered a huge, blindingly red flag for women -- and for men! She's toxic, is fairly insecure and has an increased sense of competitiveness when other women come around.

We do need men in our life -- as lovers and friends. But, we need our girlfriends more.

Some of the best days and nights of my life have been when I've hung out with just the girls. From dancing front and center at Toby Keith's, to making dinner and drinking wine while watching "The Holiday" for the hundredth time to talking about the latest celebrity gossip and painting your nails with Butter's newest collection. I don't know where I'd be without my girlfriends! Any girl who doesn't have a group of their best girls is seriously missing out.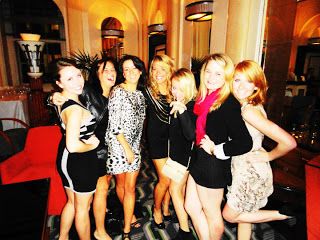 Women need communication and analyzation of our lives -- love life, personal life, work life, family life, etc -- and that is something we cannot get from men. We need to talk to a group of women that love us, respect us and support us, not the other way around. Women tend to get catty and jealous and would do anything to see other women fail and that's not the way the world should be. We already have it hard in life, why make it any harder than needs to be?

Let's face it girls, we need each other.





I'll leave you with one of my favorite quotes from Sex & The City: "Maybe our girlfriends are our soul mates and guys are just people to have fun with."