Alright, this is late. I apologize. But you all know how the weekend can get! CRAZY! (It was definitely fun though). For us, the weekend started on Thursday night with a trip to the Nationals' baseball game. Thank goodness they won, cause it's time for PLAYOFFS! We were so excited, it's going to be a great October for us! Love it.

Preface. I wore a long dress to work and knew this outfit wouldn't be work appropriate. So I changed in the parking lot to reflect my love for baseball and the team colors. Here's to winning and being awesome. Way to go Nats!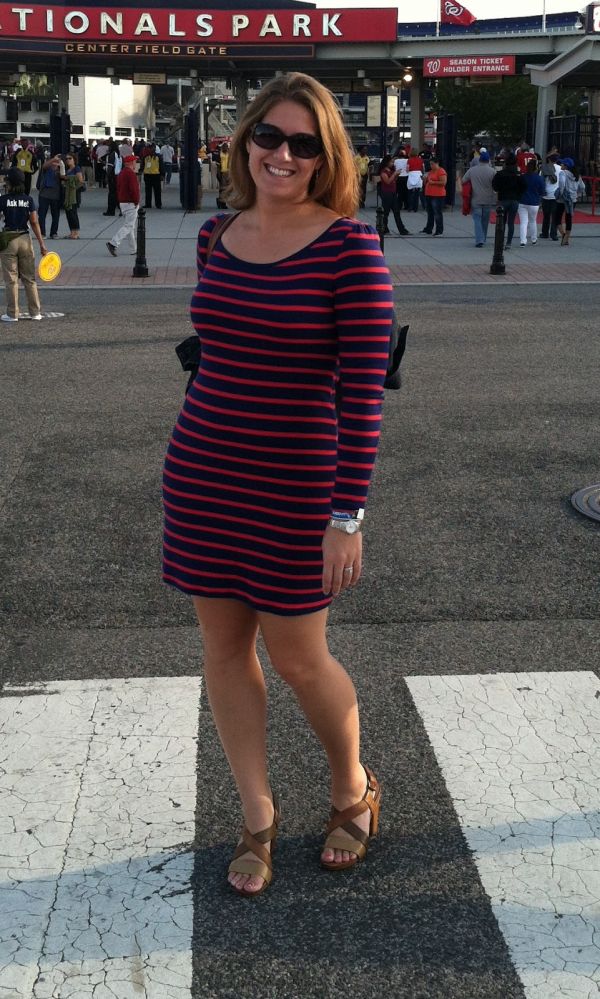 This is a tad shorter than I wanted it to be, but for some reason I felt really hot and really good. This P90X thing is beginning to pay off! I can see it!
Oh and I know these shoes don't go with this dress. I just was a silly goose and forgot to put my "matching" shoes in the right car in the morning. (We took Mr.'s car, I put the shoes in my car!) I wore those shoes to work and clearly had no other option!
Dress: Old Navy
Shoes: TJ Maxx