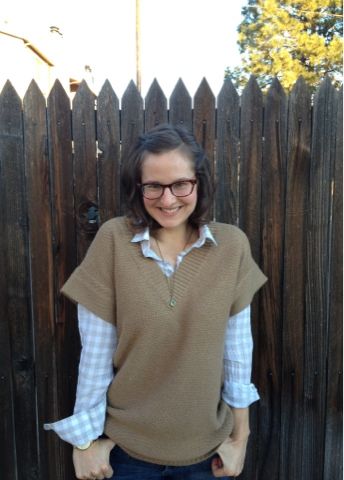 shirt and sweater: j. crew factory. jeans: madewell.
necklace: forever21. watch: gift. glasses: firmoo. socks: target.
This is what the aftermath of a two-hour Saturday nap looks like.  I wanted to wear something warm and cozy on top, and my new polka dot socks are just delightful.  Annie from
The Other Side of Gray
recently wore similar booties with striped socks peeking out above-- so cute!