I'm a DIY fanatic. If I can't buy it, I'll try to make it. As much as I would love to shop 'til I drop, some items are quite expensive. That's one of those situations that call for a Do It Yourself craft. Then, there are those other days, when the item you are interested to purchase just got sold out! Worst case scenario, you were just a few seconds too late on snagging the last piece / pair!
Lately, I have noticed that Galaxy print have been trending. In fact, it's been trending for quite some time now. Galaxy print is also known as cosmic and nebula design. Since it is quite in demand, I thought of trying to make my own cosmic clothing. This DIY applies not only on shirts but as well as for pants, jeans, shorts, etc.
One thing that makes this tutorial unique is the fact that you won't need fabric paint. I'm all about maximizing use of whatever is available at home. From my experience, nail polish can get the job done. Check out the images for the steps...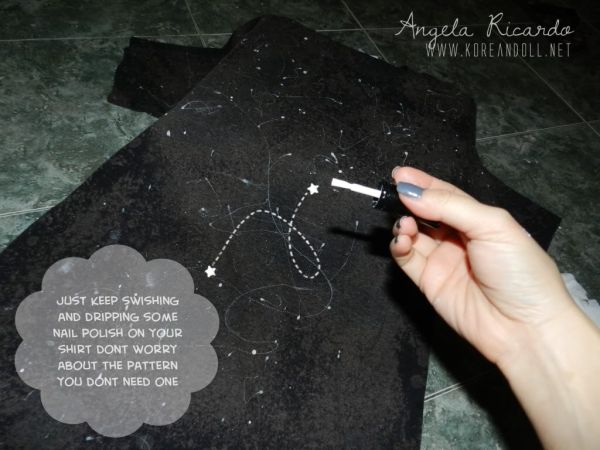 Beautiful right? I totally love it too! Not only that ... it didn't even cost me anything! Let me know if you tried to make your own cosmic shirt using this tutorial. I would love to hear from y'all and see a different version. xo