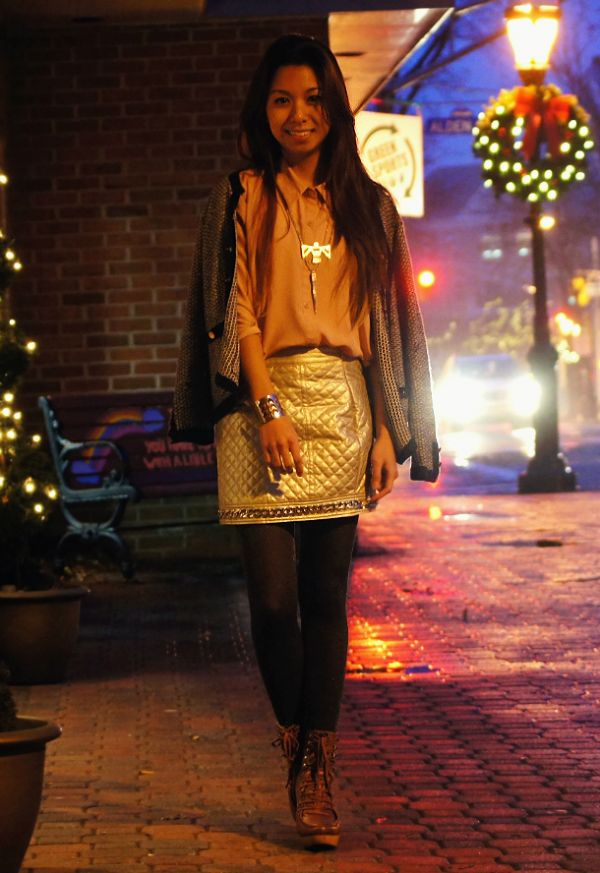 BLOUSE & CUFF BRACELET FROM FOREVER 21, SPIKE NECKLACE FROM SHOPLATELY, CARDIGAN FROM H&M, SKIRT C/O SUGARLIPS, SPARKLING TIGHTS, WEDGE BOOTS FROM STEVE MADDEN
Photography by Dillon
Merry Christmas and greetings from Vegas! Spending quality time with the family right about now. I doubt I will have much time to post anything but will definitely be making use of my Twitter and Instagram. Trying to incorporate some holiday themes into the background of my outfit for today's blog post. Haha, not much but there are tree lights and a wreath on the street lights! I received this beautiful skirt from Sugarlips and thought it would go great for the holidays and festivities. Some layering going on because it was extremely cold outside and it was raining too. Went for some sushi right across the street for a dinner date night. My favorite!
Like my posts? Please like on TeenVogue, Lucky or Bloglovin'. Thank you so much!