I'm slowly stretching out my workin' and bloggin' limbs after a nice few days off…it's always a bit difficult to get back into the swing of things after vacation.  Here are some pictures of our week or so in Colorado and a few from Columbus before we left.  Right now we're in Tucson in a cute little casita with a refrigerator full of groceries from Trader Joe's.  So let's just say…the fun's not over yet.
Sporting my new scarf from my good friend, Meredith (of Honey Rose & K), from Rowe Boutique
A delicious cup of hot cocoa
From an outfit post a few weeks back
I took this of James while we were in downtown Columbus
In Colorado…I miss these mountains
Borrowed my mom's fur headband for a cold walk

Having lunch at True Food in Denver
My new rhinestone bracelet from Stella & Dot
We ordered pizza to get us through a big storm one night
Couples who dress the same stay together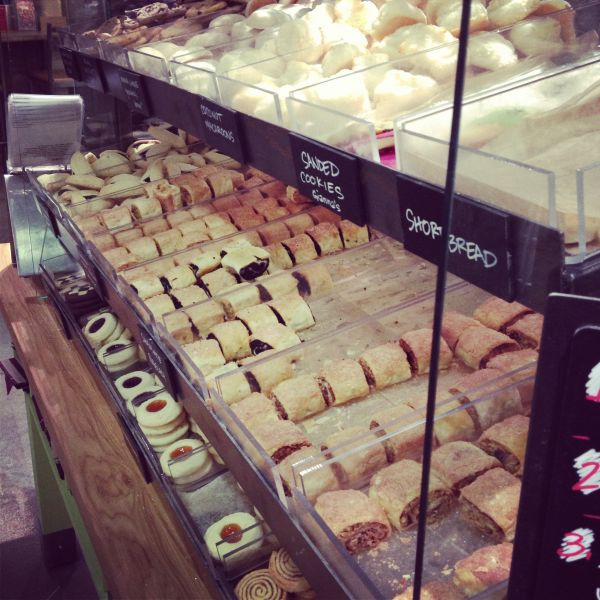 Assembling our holiday cookie tray at Whole Foods
My delicious and adorable chocolate from CaliBressan in Santa Barbara (my dad brought them back from his trip)
Another adorable chocolate treat
James and I went to a cute little coffee place called Happy Coffee in Denver
Loved this wall and table at Fancy Tiger Crafts
Denver skyline
A beautiful necklace given to me by my Grandmother
Channel two was playing a video of a fire burning on Christmas morning
Our row of suitcases…on our way to Tucson!
Loved seeing James and my dad drinking coffee and talking our first morning in Tucson
Follow me on Instagram here!