We loved Styling this Luxe Trend. OCSR wanted to show how wearable leather can be. Leather is a bit of an investment, but it is always worth it. We tried to find special leather pieces that be worth the investment and very wearable. This Layout is Luxe so we added a few"Buy-Low" items to show how mixing "High" and "Low" can help your pocket book while still maintaining the look of Luxury. We also hit up department store discounters to show you how to save a little more money on these investment pieces.
A little reminder….It NEVER matters where you buy your clothing it's how it fits you and how you style your self.
With this first look we added a light weight knit with a front leather detail. The leather knit is a bit of a investment but it's a great way to get the look of leather with out completely braking the bank. We paired it with a cotton skirt, this is your "Low" piece. We styled this two different ways. First we kept is casual by leaving the boxy knit untucked the way the knit was intended to be worn. We paired this leather and knit top with a cotton skirt. This gives it a laid back feel you can wear day or night. Second we tucked the sweater in the skirt and added a medium width leather and elastic belt to show off your waist line. This dresses up the look and gives it a more polished feel. We added simple black booties to finish of the look. This is a great look for date night in the OC.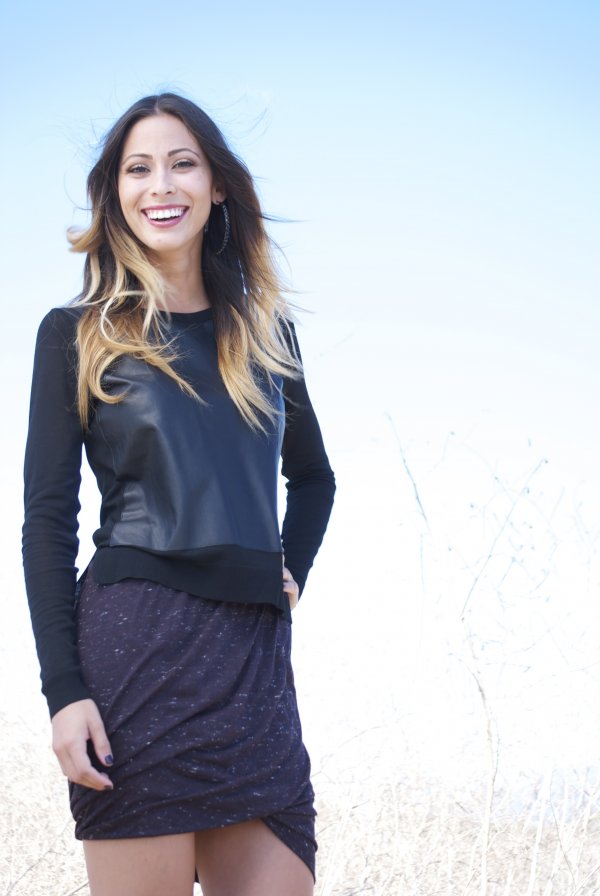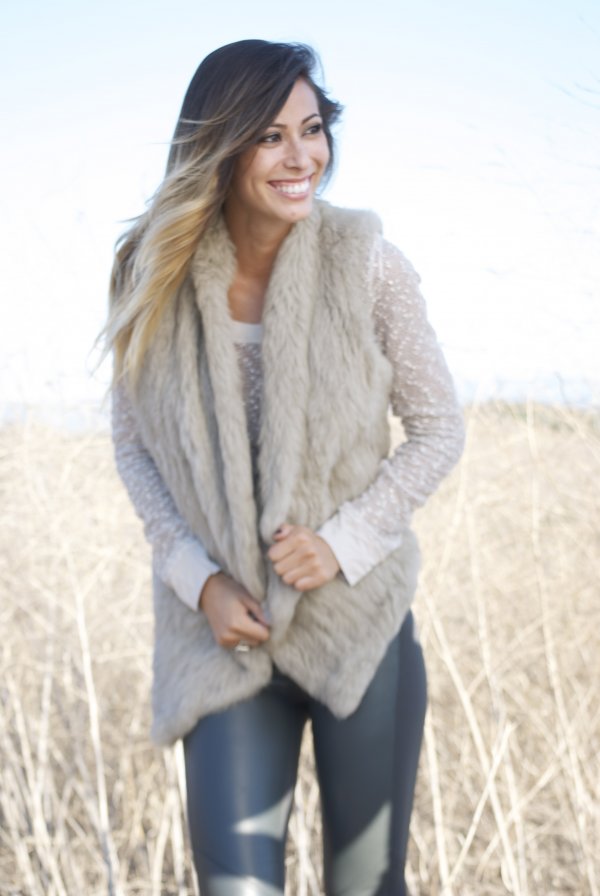 Model – Melinda Morga
Hair, Makeup, Styling, and Photography – Rachael Dickens
Assistant – Natalie Dickens