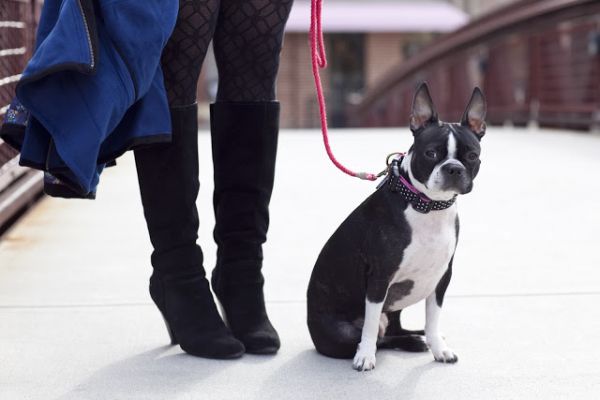 Express Dress | Tulle Coat (gifted) | Jessica Simpson Boots | Hue Tights | Grey Paw Design Leash (gifted) | Bow Wow Couture Flower | MAC Lipstick | Tiffany & Co Bracelets | Kohls Ring | OPI Polish | Essie Polish
Ever feel like pants are too much work to deal with? And tights and an easy dress is more comfortable? That's how today was. I went for comfort, but thankfully tights and all over black looks chic. It's a win win.
Pork's quickly becoming a blog star. She recently got an inquiry to wear a cute leash from an adorable dog accessory shop in Portland Oregon called Grey Paw Design. Pork gladly accepted the style challenge to work in a new pink leash into her everyday look. Everything at Grey Paw Design is handmade and they are also self proclaimed tree huggers, everyone needs a tree hugger friend.
Photos by Rebekah Carsron Photography