French Chalk Reversible Skinny Jeans c/o Bleulab | Essas Boot c/o Jessica Simpson Collection | Caterina Bag c/o Cuore & Pelle | Celine Aviators | Leather Accents Heathered Top c/o Publik | Metal Girl Like You Chain-Trimmed Black Blazer c/o Lulu's | ASOS  Belt | Louis Vuitton Necklace | Glint & Gleam Oxblood Three Cross Vegan Leather Bracelet & Triple Bar Double Finger Ring Set c/o Shoplately
I'm wearing the opposite side of these jeans that I promised I'd share – so gorgeous and cool, right? Ah, I love Bleulab Jean's versatility! They go perfectly with my oxblood Essas boots (which are on sale for 50% off until tomorrow!) … paired naturally with my oxblood cross bracelet from Shoplately & new blazer that I won from Lulus at Two Point Oh! LA's Snowball holiday party, err actually, my husband won it for me lol
. All this, in front of this awesome oxblood door? YES!
Heheehe, oxblood, oxblood, oxblood! Are you sick of oxblood yet? I feel like I am and then I get dressed and can't help but deck myself out in it – I'm nervous of what my closet's going to become when Pantone 2013 color of the year, Emerald, hits! It'll be like Christmas year round
well, a very self proclaimed "chic" oxblood x emerald filled closet, that is…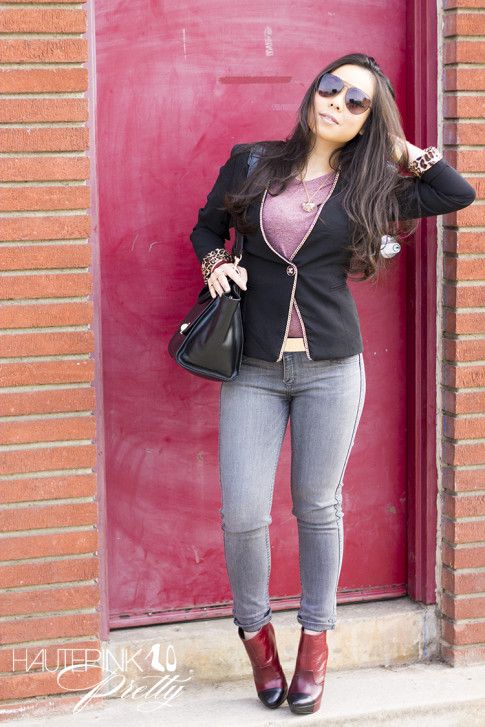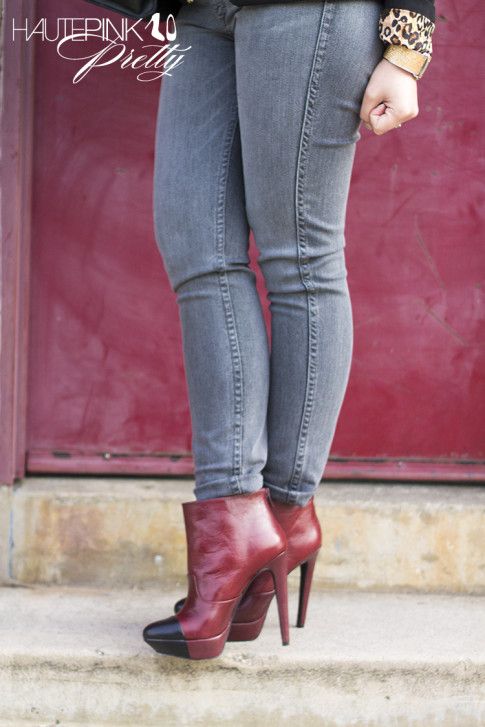 Speaking of green, make sure you enter this fabulous Koret Ostrich Clutch GIVEAWAY! It's super easy to enter and you can win a gorgeous clutch! I'd totally rock it with some camo swag…
Anyway, happy New Year's Eve, everyone! So, who's ready to party tonight?!
Xox,
An
Bloglovin' | Instagram | Twitter | Facebook
More Posts You'll Love: