Fall is all about layering and on a day like today, where you aren't sure if you are going to be cold or the sun will finally peek out and be warm, layers are where it's at.
I was inspired by the scenes of browned leaves scattered across the ground and put together a brown and black look.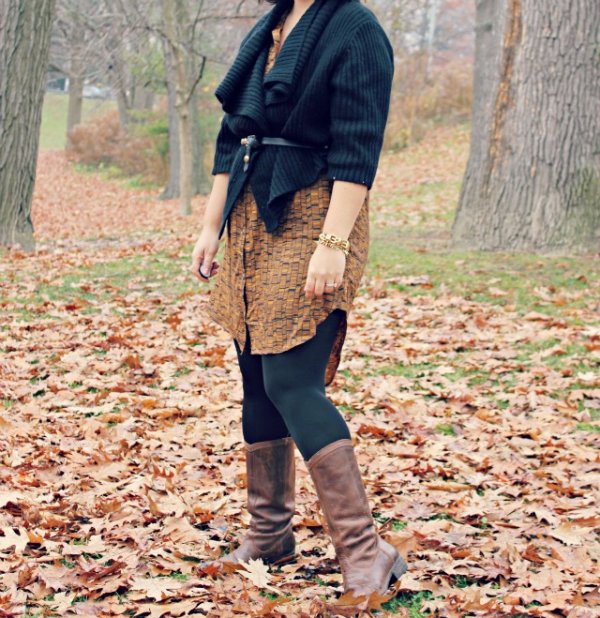 More pictures and outfit details on the blog
HERE.