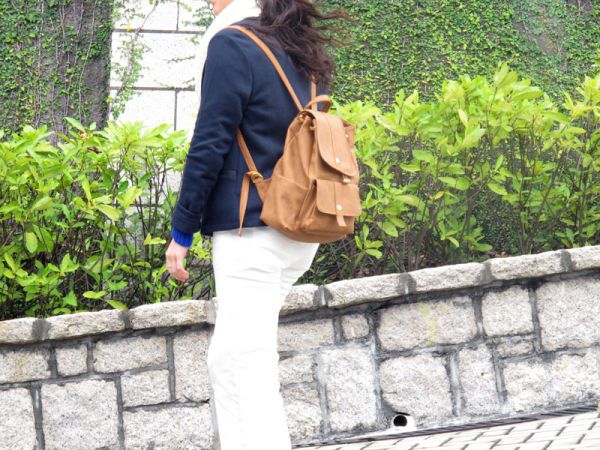 I have a weakness for the color
white
. Something about how elementary, overlooked and intelligible only makes it a color people try to avoid. Yet, I make way for it to always appear.
White jeans
are as much of a staple as
normal jeans
. It is a hard concept for one to wrap their head around, or hand around those clean
white pair
that magnifies just even a spot of light green tea stain. On the bright side, if you think about it, it promotes manners and simple
feminine etiquette
- and male, I fully support any form of promotion and advertisement for
white
- which is a plus to fussy moms or to create a first impression on a stranger (tip: a stranger, so you will not have to worry about the second impression). 
This makes the great time to play with color as I flung out my
electric blue sweater
and
navy blazer
, combining the whole I am casual but I am put together vibe. Also, a I am a smart school girl with this
old-school backpack
. Who can say no to a well rounded look?