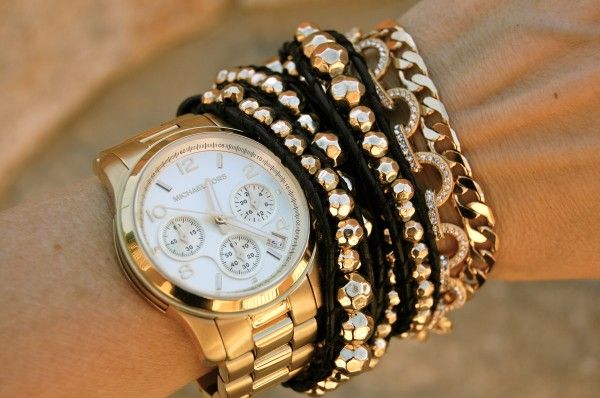 this is just one of the many ways i have worn my michael kors runway watch. truth be told, my watch battery actually died a few months ago but i still wear it every day. i am shocked at how many times this pic has been pinned (over 17k times per my share toolbar count) on pinterest. it is also my second most popular blog post of all time (seen here). i bought this watch for myself right before i quit my job to become a stay at home mom. who knew i would start a blog and this watch would be my most featured item?!?!
disclosure: i am participating in the michael kors timeless promotion for a chance to win the paris limited edition runway watch (seen below).  image/content below is provided c/o michael kors. p.s. you can enter to win too (see below)! how many times can i say "below" in one paragraph? =)
Love your Michael Kors watch? Show us how you wear it! Share your photo on Instagram with the tag #MKTimeless for a chance to win our Paris Limited Edition Runway watch. Click here for official contest rules.