I was super busy last month and wasn't planning to dress up. But I decided to make a last minute costume out of the things I have in my closet. Yes, oddly enough, I have this hat in my closet. Haha. 
My make up was the centerpiece of my ensemble. I started with this and then just kind of built my costume around it. You would be surprised what you can come up with out of your own closet. It's fun to get creative and also makes your costume a lot more unique.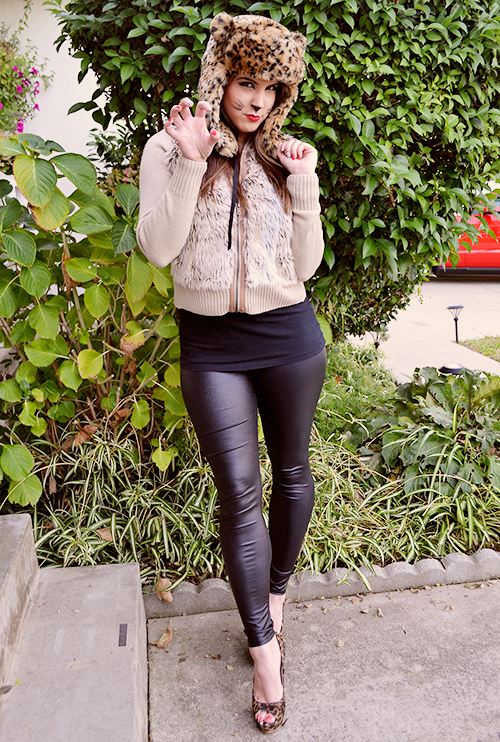 Hat: H&M
Sweater: H&M
Tank: Charlotte Russe
Leggings: Forever21
Peep Toe Pumps: DSW
Hope everyone had a Happy Halloween!