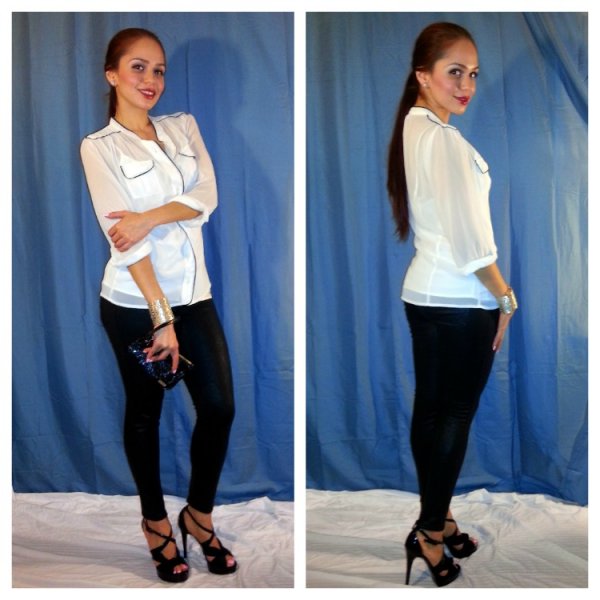 There's something about the combination of black and white that just never fails. Maybe that's why it's a classic.
I think of all the famous fashion designers that, for their daily routine stick to white and black. Carolina Herrera, Karl Lagerfeld and singers like Janelle Monae (who Lagerfeld is a fan of, too!) all stick to a white and black silhouette.
I think this look is foolproof for several reasons:
1. You can easily transform it. Swap out the leggins for the perfect trouser and wear closed-toed heels to make it work/office appropriate.
2. It's the perfect canvas to add a pop of color if you wish in the form of accessories or heels.
3. The same idea can be reinvented with the slightest of changes: rolled sleeves, tucked blouse, black skinnies, loose trousers, etc.
What do you all think?