Mile End Deli in Manhattan neighborhood of Soho is one of the best places in New York to get a good sandwich. I went there and had the Chicken Salad with gribenes. It was delicious. Not only that, but the sandwich itself was beautiful.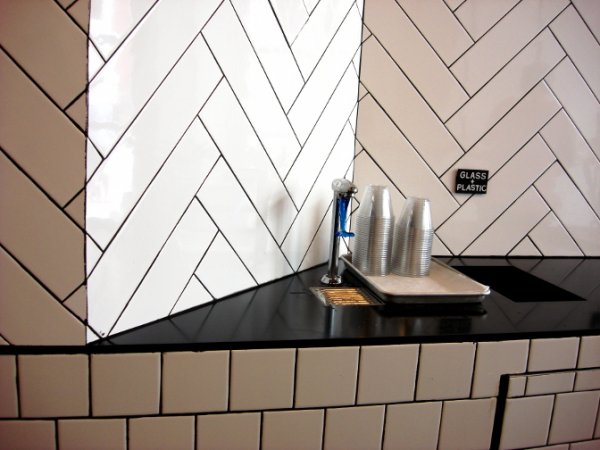 The bread was light and fluffy, the layers in the sandwich looked like a abstract painting, and the gribenes (gribenes are crispy chicken skin nuggets) added this salty crunchy layer of goodness.I loved the minimalist tile decor and the music. I would definitelyrecommendit to anyone. Next time I'm having poutine, which is fries with gravy and meat. So yum.
Mile End Sandwich Shop is located at 53 Bond Street, in Manhattan. Check them out
here
.