BB creams typically get no love from this beauty blogger. Sure, a multipurpose product that combines skincare, SPF, primer, and foundation/tinted moisturizer sounds alluring enough but most brands don't carry a shade deep enough (and excuse me, but just about every brand I love has a match for my NW47 skin, thank you very much) and then when I do come across a BB in my shade of chocolate (pronounced chock-o-lat), it's just a greasy, ashy blend of wrongness.
That is until Sleek MakeUP Be Beautiful Blemish Balm ($13.99/£8.99) walked into my life. Of course my favorite British high street makeup brand (don't let the word "high" fool you; it's code for inexpensive) would be the ones to bring me BB bliss.
So what makes this my HG of all BB creams? First of all the Dark shade is a perfect match for my skin tone. Second it touts a fuller coverage than you see in most other BB creams—truth be told, my skin kinda rocks and even I couldn't get down with the superlight coverage of other BB creams. Like are they making them for angels or something?
Anyway, here's Sleek MakeUP Be Beautiful Blemish Balm on me…
More things you should know about Be Beautiful Blemish Balm
:
*Enriched with red algae extract which provides anti-aging properties and protein peptides that work to repair the skin
*Contains Vitamin C to help brighten the complexion
*Contains Vitamin E to help protect the skin from early stages of UV light damage and reduces the formation of free radicals that could lead to premature aging.
*Contains jojoba oil which provides a moisturizing formula that creates a smooth and flawless base, concealing imperfections while preventing discoloration and dehydration lines
*Need more coverage? After applying the BB cream and waiting a bit for it to settle, apply a second layer for fuller coverage. You can also use Be Beautiful as a concealer
And while you are free to your own BB cream accompaniers (add your fave serum, setting powder, etc) I like that I don't necessarily need to put my moisturizer on when wearing it although I did need a little powder, making it perfect for "OMG-I-have-twenty-seconds-to-get-out-of-here" kind of days. Since I'm an oily girl and it is still summer, I of course needed to touch-up throughout the day, but no biggie.
P.S. I also have swatches of Be Beautiful in Medium (the brand's PR sent it to me, but it was too light so like a stalker I met up with my blogging bud Erica of theglamorousgleam.com who let me test some of her Dark BB cream…lol)
The undertones in both Medium and Dark tend to lean on the neutral side with the Dark pulling a little toward cool.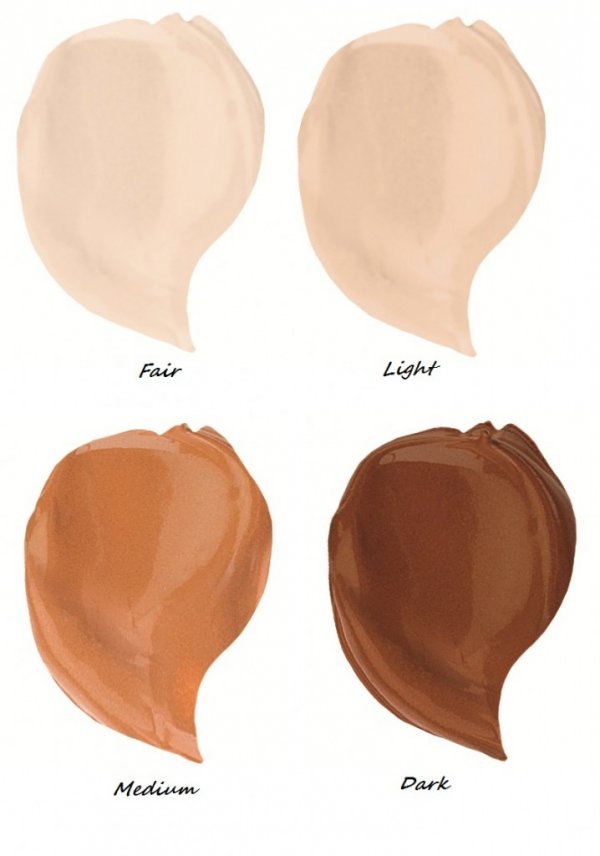 Sleek MakeUP Be Beautiful Blemish Balm comes in four shades (Fair, Light, Medium, and Dark; $13.99/£8.99) hits Superdrug (UK) and 
sleekmakeup.com
 (they deliver to the US for a flat fee but like I always say, it's best to have a minimum order of $40 which gets you a good amount of product since everything is inexpensive—you can see a ton of Sleek MakeUP must-haves 
here
.)