There's something so amazing about leafing through a print magazine and looking at the ways that designers define their products through advertising. Like reading Lucky on a drowsy winter day, with some hot chocolate, and cocooned in wool blankets.


(Mario Testino's iconic, colorful ads for Michael Kors)

There's so much imagination and vision that goes into the creation of these images, that I decided to share my favorite ads for Spring 2013. I chose ads from Chanel, Givenchy, Valentino and Dior, mostly because I just adore high gloss ads with expensive budgets. Photographers include Sarah Moon, Willy Vanderperre, and Steven Meisel.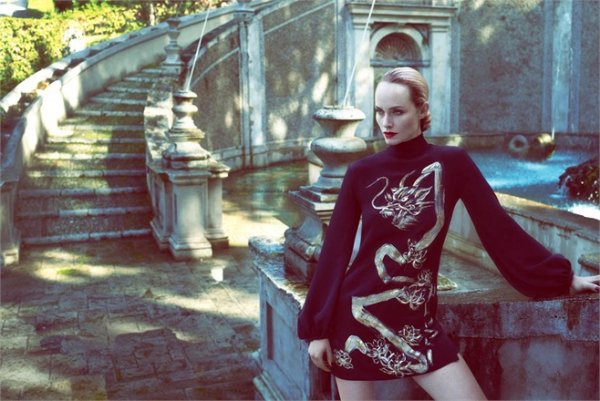 (Amber Valletta oozes sensuality for Pucci, shot by Mert + Marcus)

You can see the full story at my NY Fashion and Trends column.