As a mom of a 15 month old, my schedule is beyond hectic. In between working a part time job, blogging full time, launching a jewelry boutique and being a mom + wife... I make it a priority to find time to "date" my husband every so often! And anyone who has a toddler, knows it is much needed too!Yesterday was a gorgeous day in NJ and we did just that!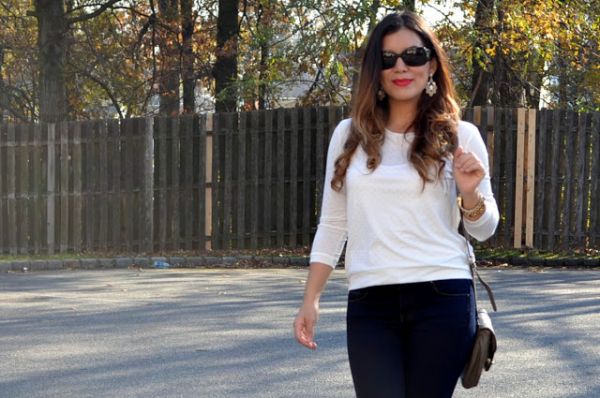 Bracelet: Gift from Israel
What do you think of my booties? They are so comfortable... and the price.. you won't believe! And wait till I show you theSplurge vs. Steal!