Good Morning,

A couple of weeks ago I was just passing by Urban Outfitters, when I saw these fantastic floral pants! Bold in color and print, my eyes just couldn't stop looking at them. To tell you the truth, it has been a while that I have wanted a floral pants, but every time I tried one, I didn't feel comfortable...It didn't look like me! I am always true to myself, if I don't like the trend, I am not going to wear it! I need to feel comfortable.  But for these particular pants I decided to give it another chance! And surprise, surprise...I love the pants!! I completely fell for them. I love the way they look on me and they fit me so well. BTW, I love the pants from Urban Outfitters.

I was so happy with the pants that I can't wait until Fall to show you girls what they look like. So, I ran home, threw on a basic white t-shirt and a boyfriend blazer, just to snap some pictures. I hope you like them as much as I do.

How about you? Are up for wearing some flower pants?

Thanks for reading.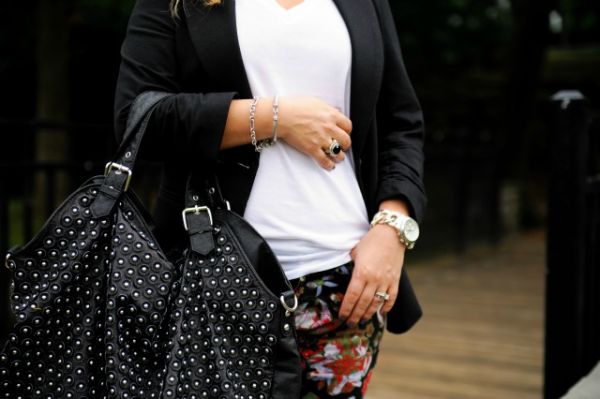 1- Pants- Urban Outfitters, 2- Blazer- Nordstron, 3- Basic white t-shirt, 4- Accessories -  Michael Kors  watch,  David Yurman bracelets and ring, 5- Shades-  Prada, 6- from my closet - TJ Maxx, 7- Shoes - Nordstron Rack.


Photography by Luis Caldeira Photography

Thanks for reading.