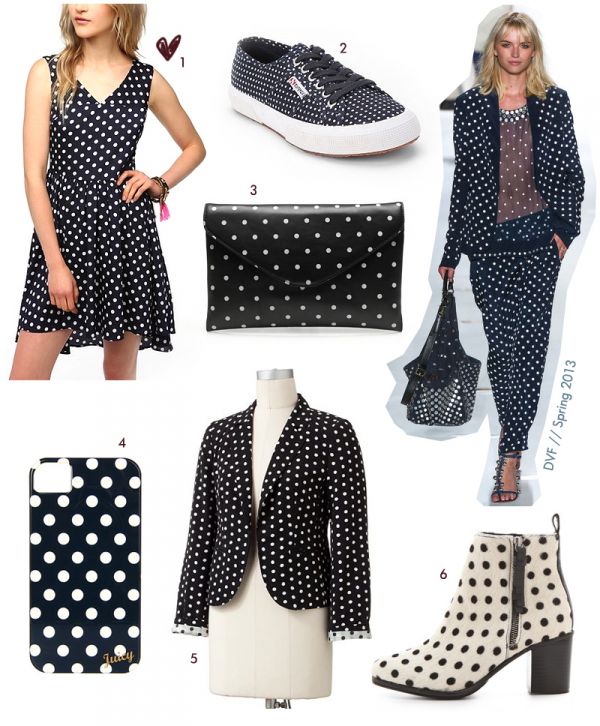 1.
Pins & Needles Silky Dress $69
2.
Superga Sneakers $80
3.
J Crew Invitation Clutch $158
4.
Juicy Couture Phone Case $28
5.
Lauren Conrad Blazer $42 (on sale!)
6.
Opening Ceremony Shirley Haircalf Booties $506
Diane Von Furstenberg, Spring 2013 (via Style.com)
I've always been more of a stripes person, but ever since I won this super cute clutch from J Crew (#3), I've been drawn to polka dots. I can definitely see more of these in my future.