It seems like it's been warming up again all over the country.  I'm noticing a trend here.  It seems the month of January always has a warm spike and this week I'm going to welcome it, even though the sting of warm weather from last summer still lingers in my mind...
Anyway, because of the warmth, this lovely Skaist-Taylor fur vest was a bit too cozy for me today.  But I wore it anyway, because I love it. :)  The big shoulders create such a fun silhouette and the furry front is so soft.
With the bell bottom jeans I recently got with store credit from Crossroads Trading Co., I felt this look was a little 70's.  And I'm okay with that.
Hope your Monday goes well! <3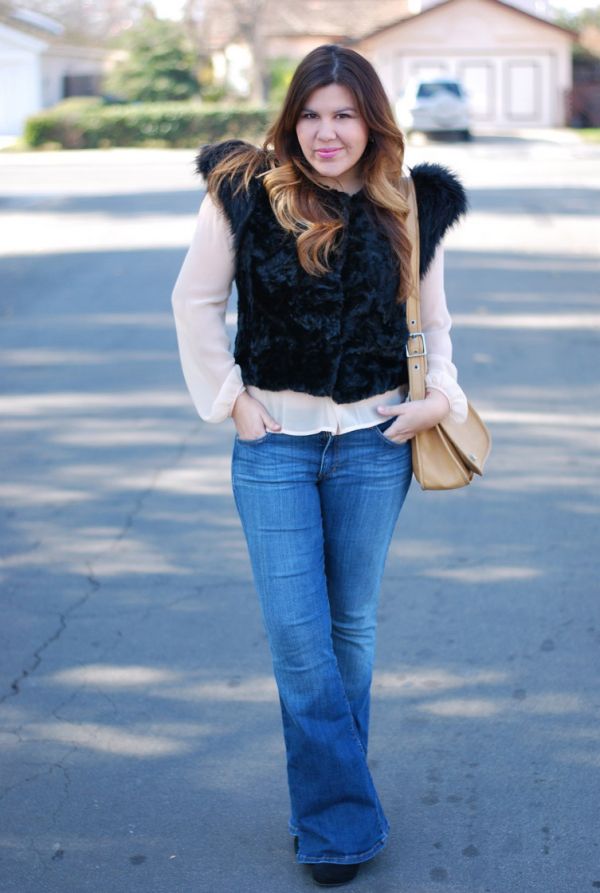 Fur Vest (similar):
Skaist-Taylor for Target //
Blouse (similar) and Boots:
Forever 21 //
Jeans:
Joe's (Crossroads Trading Co.) //
Purse:
Coach