#whosthatgirl
{mom's vintage coat, american apparel skirt, uniqlo top, janeo heels}
A reader commented about trees turning yellow a while back so I decided to find some and take some photos with it. Thank you for inspiring me! I always read your comments and try to reply the best possible thing. I can never answer a one-liner to be honest, you guys have the best opinion! I thank everyone for inspiring me to notice the little things I normally don't. 
"There is a luxury in self-reproach. When we blame ourselves, we feel that no one else has the right to blame us."
Oscar Wilde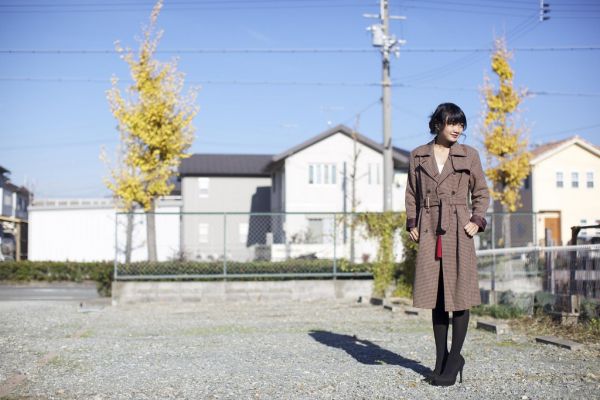 If I will ever pursue becoming an ambassador, I should be sticking to this kind of style- long coats, longer skirt (next time) tights and heels. Being a blogger can totally bring you to places, even to dream land. 
If only I could paint, I will paint this beautiful scenery. I think my photos cannot do justice on how beautiful autumn as a season is but I tried my best, I really hope you like it! Here's to hoping that someone could teach me how to paint someday, I really can't learn anything without help from a mentor. Actually, I've been studying Japanese for three years now but I still think I'm not that good at it since I never really practiced it. Understanding other people's conversation is easy but speaking isn't especially when it's not your forte. I can un/proudly say that I can never get lost in Japan and I can tour you around, order you food, have something gift wrapped, etc. I wish I could be brave and enter an institution or a company without anyone speaking English and learn Japanese the hard way..
Hmm.. Yes? No?