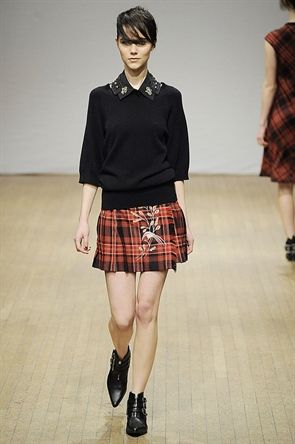 It's my favorite time of the year again, fashion week season! Now I know these were from a week ago but I just had to share my favorites from the catwalks in London! I was skimming over sites that had all the coverage and I discovered quite a few trends that tickled my fancy. In this image, you can see the plaid in color with a solid top. Now throughout all of the shows one thing is for certain, patterns are big. Not just any patterns, plaids, florals, and checks. The designers,
Inacio Ribeiro and Suzanne Clements
, didn't just use plaids they used florals too.
Now these florals are stunning!Especiallyfor fall. This Clements Ribeiro collection is structured well and designed perfectly!
So lovelies what do you think of their newest collection?
XOXO
Charlotte